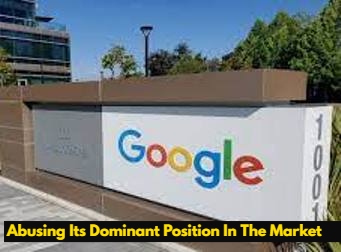 The Competition Commission of India (CCI) has trained its lenses on the alleged abuse of monopolistic powers of Google in various fields in which it dominates the market. Close on the heels of the Rs 1338cr penalty imposed on the US tech giant for abusing its dominant position in the Android ecosystem and following anti-competitive policies in relation to Android devices, the CCI imposed Rs 936cr as fresh penalty on the company for abusing its dominant position through its Play Store.
The earlier penalty was imposed as Google was found to force device manufacturers to preinstall Google services on their devices if they chose the Android OS. The CCI ordered that Google "shall not deny access to its Play Services APIs to disadvantage OEMs (mobile manufacturers), app developers and its existing or potential competitors". CCI said that although Google claimed it faced competition from Apple that was limited to the choice of buying a device. After that, Google's approach to getting device manufacturers to preinstall its services in Android was anti-competitive.
In the next order, CCI took exception to the fact that Google used its dominant position in Play Store to force developers to use Google Play's Billing System, without providing them a system to provide a link to a webpage for users to make payments through alternative payment methods. If developers did not comply with this, they were not allowed to list their apps on the Google Play Store. Google was fined for this restrictive trade practice and ordered to take remedial measures.
Google has been in conflict with anti-trust regulators in many countries for these policies and has been fined heavily in some of them. It lost an appeal in EU in September this year and has to pay Euro4.12bn as fine. Yet, it has not taken measures to create a level playing field. The Android OS in devices comes with a host of preinstalled Google apps some of which are never used by users and are sometimes a nuisance and slowdown the device. Also, they consume a huge amount of space on the device. The worst part is that the user is not allowed to uninstall these apps. This is clearly abuse of dominant position. Google must allow users to keep the apps they need and remove ones they don't without taking anything away from their Android experience.