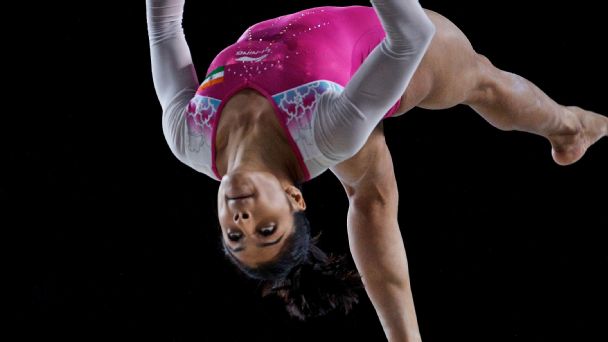 Indian sportspersons have started excelling on the world stage in many disciplines. It has spurred the associations and the government to provide better facilities for them to progress more. It has also brought in sponsors who never saw beyond cricket. But it has also brought intense rivalry and unethical practices to fore as coaches and sportspersons, and sometimes even association officers, are doing things that they should not be doing.
Aruna Budda Reddy, the first Indian gymnast to win an individual medal at the Gymnastics World Cup, has alleged that her physical fitness test ordered by the Gymnastics Federation of India (GFI) in March to assess the position of her knee ahead of the World Cup in Baku, was video recorded without her consent by the student (on the coach's mobile phone) of a SAI coach who was one of the members of the six-member committee formed by GFI to conduct her fitness test.
The matter would not have come to light had the gymnast not demanded a copy of the recording from GFI and the GFI president not replied to her (after considerable delay and repeated emails by the gymnast) that no such video recording was ordered, sanctioned or approved and hence no person was authorized by GFI to do so. It is now obvious that what the student of SAI coach Rohit Jaiswal did was illegal. The student was neither authorized to be present at the time of the fitness test of Aruna Reddy and nor was she authorized or deputed to video record the test on her phone.
This shows that Indian athletes and their coaches, even those who have won medals at world tournaments, are either not aware of both the rules and their rights or too scared to raise objections. When Reddy saw the student recording the test, she should have asked have to see the authorization and should have protested how such a thing could be done without her consent. Even those on the committee should have known the rules and stopped the student from recording the test.
While it is not immediately known why coach Jaiswal got his student to do something illegal, Reddy has written to GFI that she has evidence that the test was video recorded. The illegal recording was an invasion of the gymnasts' privacy and could be used for unknown motives. The GFI should take action against both coach Jaiswal and his student and ensure that such lapses to not happen again.