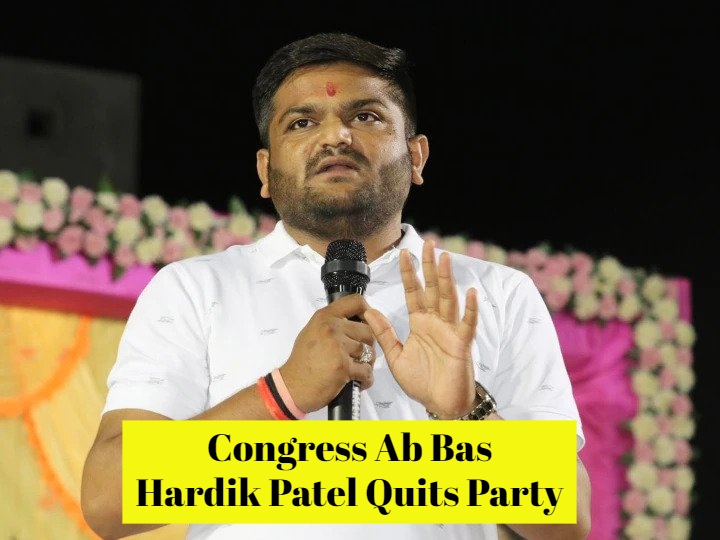 The Congress suffered a huge setback in Gujarat when the working president of the state PCC, Hardik Patel, resigned from the primary membership of the party citing the top leadership's 'insulting' attitude and indifference to the problems of the state. He has accused the Congress of insulting Gujarat and Gujaratis, the top leaders of being distracted by the mobile phones and the state leadership busy in arranging 'chicken sandwiches' for them.
It needs to be recalled that Patel was inducted in the party after his hugely successful agitation (in terms of mobilization) for the rights of the Patidar community as the Congress thought it will improve its poll prospects to have a grassroots leader. But the state unit of the party always considered him as an outsider and top state leaders never reconciled to the fact that he became the blue-eyed boy of the high command and was given the top post in the PCC.
With his wings clipped and not much work to do, Patel was feeling sidelined and the last straw came when Rahul Gandhi did not find time to meet him for a one-to-one after several requests when he visited Gujarat for one day on May 10. It is obvious that the Congress high command has decided that Patel is dispensable because otherwise he would have been heard. Patel, meanwhile, is reported to have opened back channel talks with the BJP and is likely to join the party soon as per the buzz in political circles in Gujarat. It remains to be seen how the BJP uses him for the party's state unit is fully controlled by Amit Shah and he is unlikely to give a position of prominence to a newbie like Patel. Even if the BJP admits him, it will only be to prevent the AAP from doing so.
As things stand today in Gujarat, it seems that the Congress will slide further and the space will be occupied by AAP which is making giant strides in the state. The division of opposition votes between the Congress and the AAP is likely to benefit the BJP which is likely to return to power with a comfortable majority after the scare it faced in the last elections. Although the Congress had managed to get 41.44% vote share and 77 seats in 2017 (against the BJP's 49.05% and 99 seats) in a fabulous performance, it is unlikely to put up a similar fight this time.