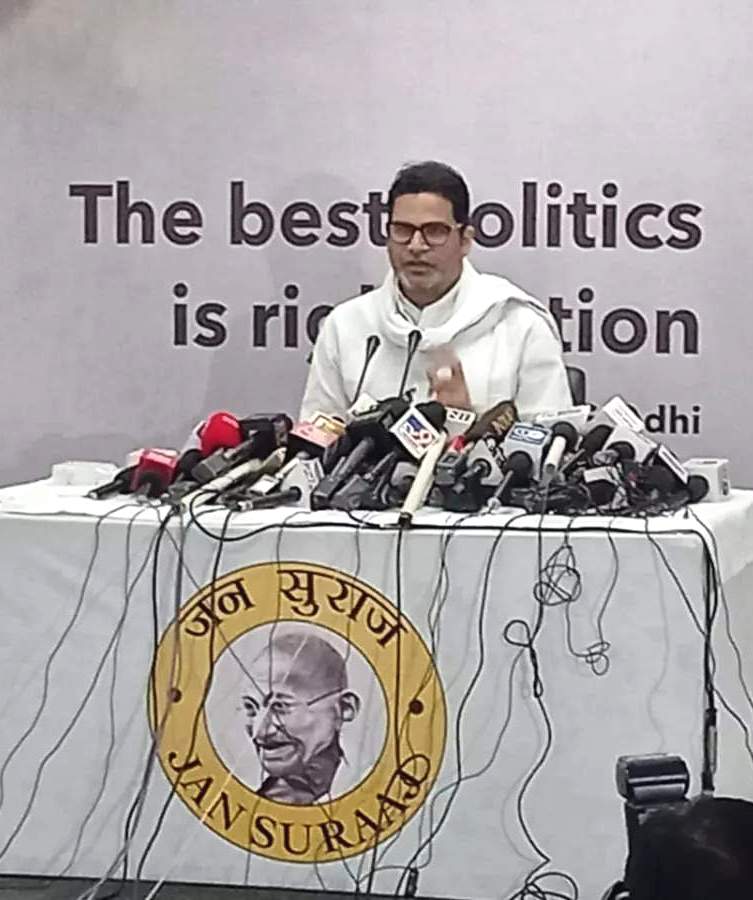 Poll strategist Prashant Kishor held a press conference in Patna today but stopped short of announcing a new political party. Instead, he announced that he would go on a 3000-km padayatra in Bihar from October 2 to meet as many people as he can to usher in jan su-raj (public good governance) in the state. He said that this was part of his mission to bring "nayi soch, naya prayas" (new thinking, new effort) in Bihar. He said that he intends to bring together all those who want to change Bihar and since elections in the state were far away, he was not starting a political party now or aligning with any existing party in the state.
It is clear from what Kishor said at the press conference that this is an experiment for him. He is embarking on a journey in which he wishes to meet people, listen to their problems and ideas about how to solve them and find people who have newer, better ideas to solve the many problems that ail the state. He said that in the past few months his team had identified 17,000 people who believed in good governance. As he is a data-driven professional, he wants to cover all bases before taking the political plunge, more so as his earlier dive into state politics did not result in anything substantial.
There is no doubt that despite having many natural resources and a hardworking population, Bihar has remained backward mainly due to the faulty policies of successive governments. It is at the bottom of the all-India table in most social indicators. It does need new thinking and new effort and that too in huge dollops. But it remains to be seen how well Kishor can make the transition from being an advisor to political parties to being a politician himself to take his idea to fruition. For, politics is a different cup of tea and no one knows it better than Prashant Kishor.