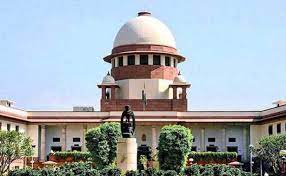 In India's federal structure, the governor is a constitutional head who is bound by the aid and advice of the elected state government. But in reality, the role of the governor is increasingly being questioned as they are being viewed as 'agents' of the Central government who try and impede the working of the state government by 'misusing' their powers. The Supreme Court has, in the A G Perarivalan judgment, called the governor "but a shorthand expression for the state government" and had said that "the advice of the state cabinet is binding on the governor in matter relating to commutation/remission of sentences under Article 161".
The court also took a stern view of the "non-exercise of power or inextricable delay in exercise of power" by the governor and categorically stated that such delays on taking a decision in such matters make them amenable to judicial review. Since the governor reports to the Centre, the role of the Central government is also under the cloud in such matters as in the instant case, the Centre was resisting the state government's decision to release the convicts held for assassinating former Prime Minister Rajiv Gandhi. It could be held that the governor was not taking any action on the state government's advice as he was directed not to do so by the Central government.
The judgment is clear on these points. It has clearly said that the governor was at fault for not acting on the state cabinet's advice made for remission under the powers granted to it under Article 161. It also faulted the governor for referring the same to the President as there is no provision in the Constitution for the governor to make such a reference.
There can be some genuine disputes between the Centre and the states on the reading of the law but when something is as crystal clear as the powers of the state government under Article 161, the federal structure is weakened if the Centre, through the governor, tries to put hurdles in the implementation of the decisions taken by an elected government in the state. Hopefully, the present judgment ensure that governors act as per law and without delay.