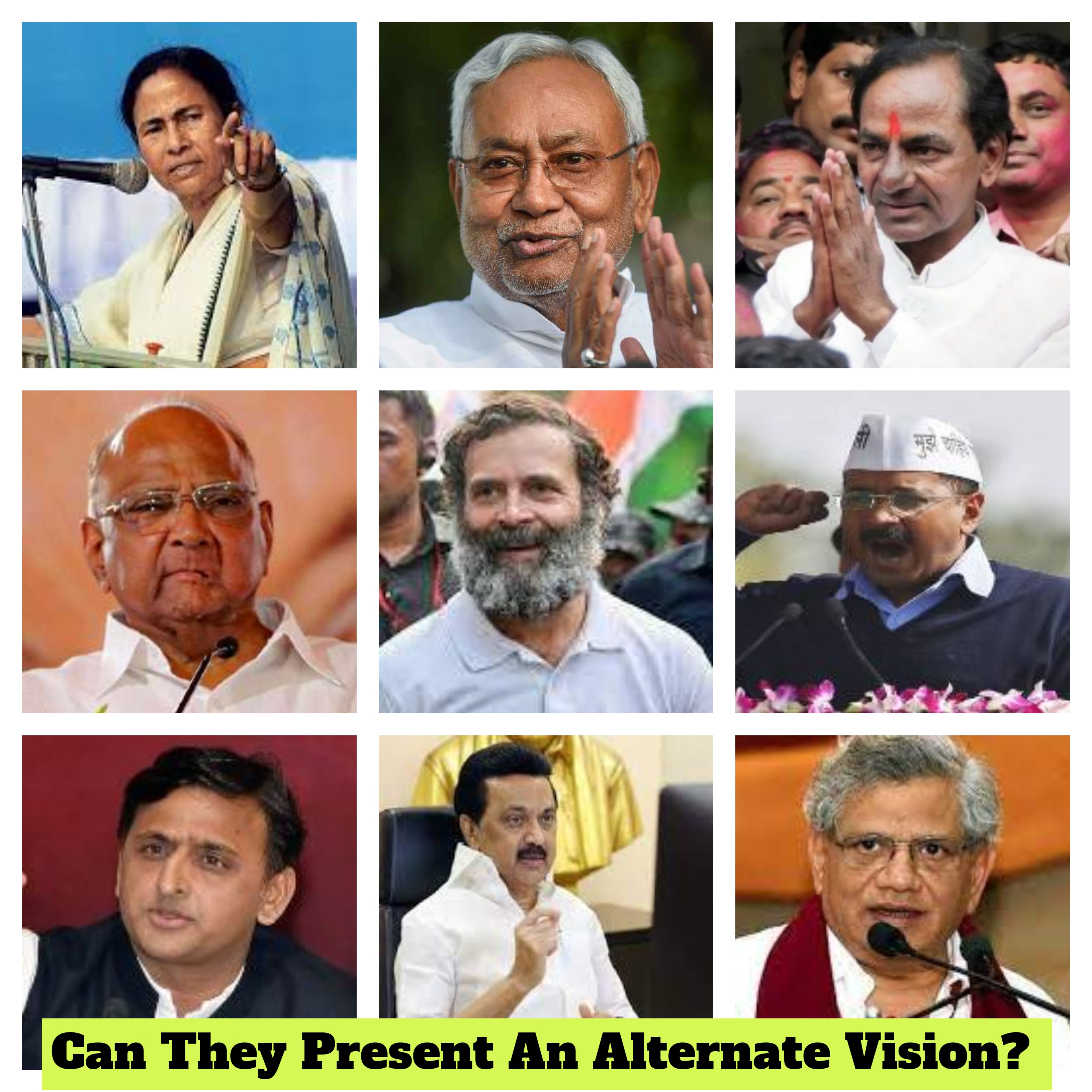 After having criss-crossed several states in India as part of his Bharat Jodo Yatra and having interacted with the people on the ground, Rahul Gandhi has belatedly realized that the Opposition has to go to the people with an alternative vision to the BJP. He has realized that just going to the people is not enough. He said as much in a press conference in Delhi.
Throughout the yatra, Rahul Gandhi has been drawing the people's attention to what he termed as the divisive policies of the BJP which were tearing the nation apart or the ruinous economic policies which were holding the economy back. But he never presented an alternate vision or never said what the Congress would do if it came to power.
Further, despite the mileage he has got from the yatra, it is doubtful whether it has given him enough political heft to bring the other opposition parties on board to agree on a shared agenda and draft an alternate vision. Even otherwise, the opposition is woefully divided and even the need and urgency of dislodging the BJP from power has failed to act as a magnet to bring them together. Most regional parties have decided that they need to protect their turfs and have come to think that the Congress is finished in their states and they need to focus on thwarting the BJP in their states. Most of them also think that the Congress, given its repeated failures in direct fights against the BJP, is also finished nationally and hence do not wish to give much importance to it. Some of them, like the AAP, the TMC and the TRS are also displaying national ambitions and wish to occupy the space they think that the Congress is vacating in some states.
But the fact is that any national alliance of opposition parties will have to keep the Congress in the forefront mainly because it is the only party with a national infrastructure and which still gets nearly 20% votes nationally. The opposition parties need to shed their myopic vision and come out with an alternate vision and agree on strategic seat sharing if they have any hopes of putting it across the BJP in 2024. But given the state of the opposition, it seems that this will remain a pipe dream.