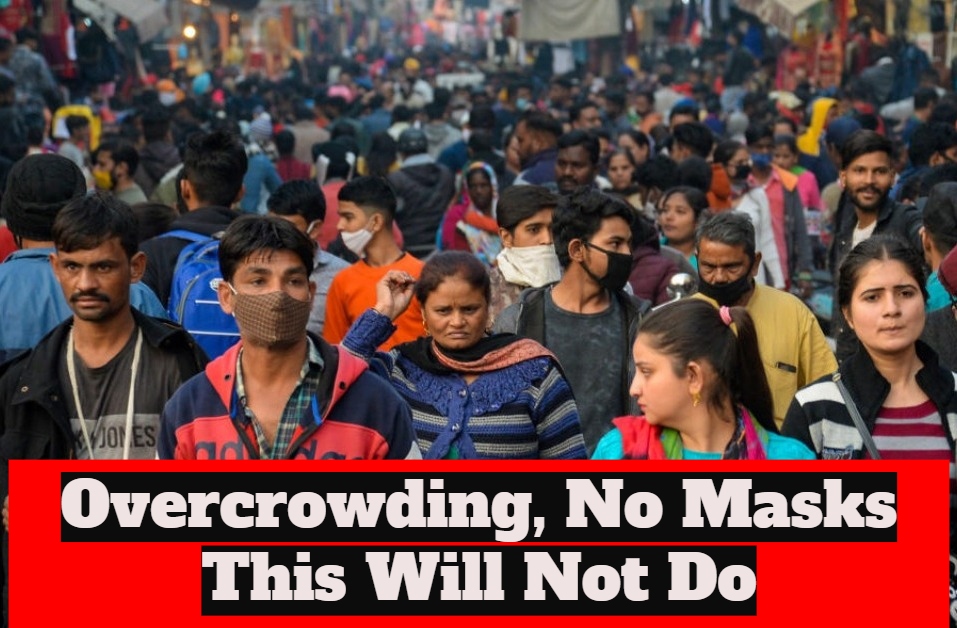 The doubling of fresh Covid cases in the beginning of June is alarming. More than that, the huge spike in the positivity rate (the percentage of people testing positive among those tested) is dangerous as it shows that the fresh infections are growing. Since there has been a huge drop in testing, it also carries the risk of many infected persons escaping detection and not isolating themselves, thereby being carriers on loose and spreading the virus.
Some states like Maharashtra, Kerala, Tamil Nadu and Gujarat have contributed substantially to this round of fresh infections. This is in large measure due to the complete removal of Covid-appropriate behaviour, not only in these states but across India. Not even 5% of the people on the streets wear masks. The hand sanitizer is no longer visible at mall, multiplexes and large office complexes. Overcrowding (without people wearing masks) has returned with a vengeance in markets, public transport and other public spaces. An overwhelming majority of the eligible population is not taking the booster dose. Governments, both at the Centre and the states, have pushed vaccination lower in their list of priorities.
Although it is clear that per million cases in India are much lower than some other countries where there has been a spike in cases, the high positivity rate is a cause for worry. Also, although the Omicron-related cases are less dangerous but there is always the risk that the virus might mutate into something more dangerous and spread faster. Hence, India has to be on guard. It cannot afford any further Covid-related disruption of economic activities.
The government must step up vaccination, for although it has been proved that the virus penetrates the vaccine shield, it has also been proved that vaccination prevents the severity of the disease. It must also push states to bring back penalties for not following Covid-appropriate behaviour. There is an urgent need to take all steps to prevent the current outbreak from reaching damaging proportions.