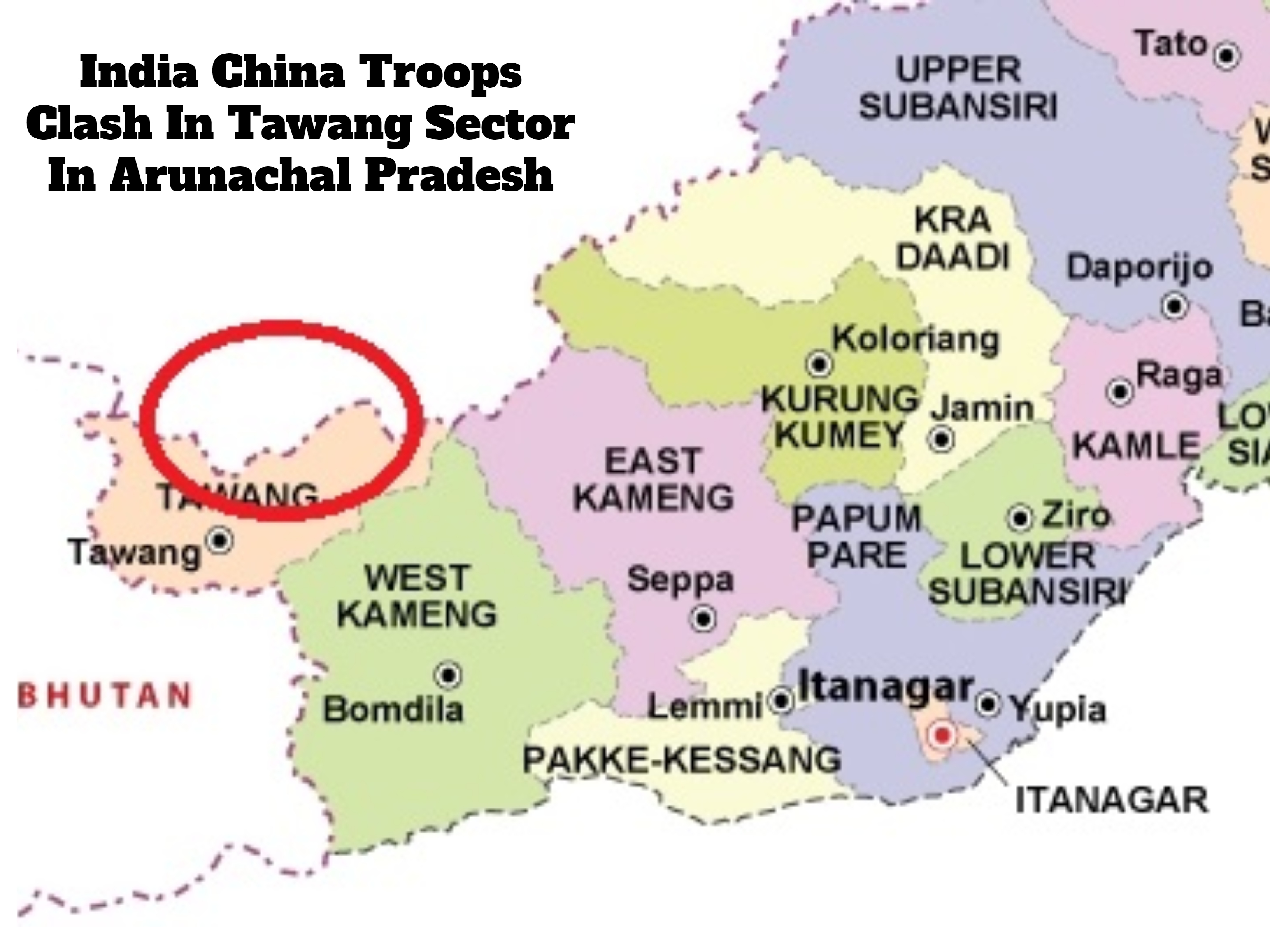 Last Friday, about 300-400 of the Chinese People's Liberation Army intruded across the Line of Actual Control (LAC) near Yangste in the Tawang sector of Arunachal Pradesh. Since they did not heed the warnings from the Indian side to go back, it is obvious they had devious designs in mind. The Indian Army has reported that Indian troops then engaged them and a scuffle followed which resulted in serious injuries on both sides. Later, commanders from both sides held a flag meeting to discuss the issue. This is the first time that troops from both countries engaged in a scuffle after the major escalation in Galwan Valley in which 20 Indian soldiers lost their lives.
Although the border stand-off with China has not been resolved in any sector and both India and China are busy shoring up infrastructure on their side of the LAC, things were kept under control mainly due to regular meetings between Army commanders at the local level. When the armies of two nations are in a stand-off across a disputed border, even a small incident can snowball into a serious conflict, as it happened in Galwan Valley. Hence, China should advise their soldiers not to intrude across the LAC and show restraint at all times. As India's experience with the PLA is not good, it is within its rights to take all such intrusions seriously.
China has always claimed that the whole of Arunachal Pradesh belongs to it, especially Tawang which it claims is a part of south Tibet and is 'illegally' occupied by India. Hence, its troops violate agreements and regularly cross into Indian territory in many sectors, especially Tawang, in the region. India has also deployed a large number of troops in Tawang to thwart the PLA. But China must know that any misadventure on its part can lead to a major conflict between the two nations and regular flag meetings must be held between the local commanders to defuse the situation and maintain peace.