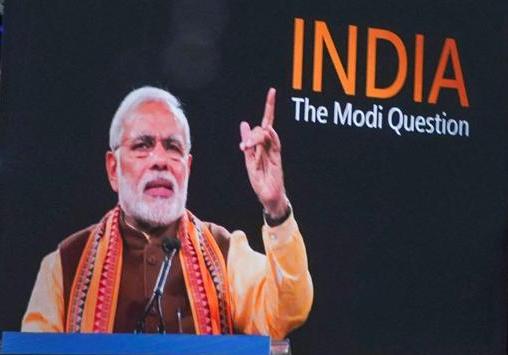 Banning something from being aired, viewed or distributed in India in the age of internet is largely symbolic, as the Centre is finding to its discomfort now after banning the BBC documentary on the Gujarat riots and Prime Minister Modi's alleged role in them. Although the documentary is banned, it is being screened all over India or is being viewed online. Hence, the ban serves no purpose other than showing that the government is unable to stomach criticism or an alternate view, however unpalatable and against the decision of the highest court in India.
The ban has been challenged in the Supreme Court by lawyer Prashant Bhushan, journalist N Ram and TMC MP Mohua Moitra and the court will hear the plea on February 6. Law minister Kiren Rijiju has slammed the petitioners and said that they were wasting the court's precious time. But the matter is not so simple. It is true that the Supreme Court had absolved Prime Minister Modi of all charges of complicity or dereliction of duty during the riots and had also dismissed the charge of a larger conspiracy after the Special Investigation Team (SIT) appointed specially for the purpose by the court submitted its report, it is still open to others to put forward their point of view and it should not be banned in a democracy.
Instead of banning the documentary, the government should have screened it on Doordarshan and asked other channels to screen it too with a point-by-point rebuttal with reference to the report of the SIT and the Supreme Court judgment. The people are smart enough to understand that the findings and decision of the highest court in India hold much more weight than any investigation by a foreign government or news agency or allegations by others. There will always be a section which will disregard the Supreme Court judgment and believe what the BBC says. The government can do nothing about it. But if it had allowed the documentary to be screened with a point-by-point rebuttal, it could have exposed the BBC which is, in effect, trying to say that the Supreme Court was wrong.