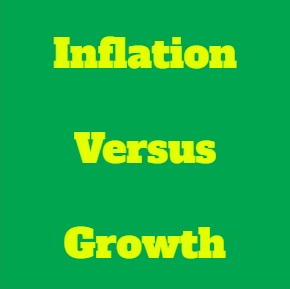 As the Monetary Policy Committee of the RBI meets in the first week of December for its bimonthly review of policy rates, the growth versus inflation debate is once again in focus. While inflation seems to be moderating after reaching the peak of 7.8% in April, at 6.77% in October, it is still above the RBI's threshold of 6%. More importantly, core inflation is still high and rising. This means that inflation is not only due to high food and fuel prices but is broad based and as a whole, refusing to go away. Hence, since the apex bank is duty bound to bring it down, it needs to keep raising policy rates to stay ahead of the inflation curve. That this has an adverse effect on growth, already stymied by low demand, is a given. Hence, the MPC has the unenviable task of striking a balance between growth and inflation.
While the economic indicators are positive, yet most analysts have scaled down their earlier estimates of growth of Indian economy from 7% to about 6.5% in FY22. Further, with the global economy facing recession and consequently Indian exports also facing a slowdown, the outlook seems bleak in the short to medium term. WTO has warned that exports are set for further slowdown as its Goods Trade Indicator is at 96.2, lower than the baseline 100, indicating a slowdown. The only bright side is that the US Fed has indicated that its tight money policy and hiking of interest rates will not happen at the speed it was expected to. That will mean that flight of foreign capital from India will also slow down. The other good report is that crude prices have gone down to $81 per dollar and may ease further if Opec+ grouping does not cut production to shore up the falling prices.
Although it is important for the RBI to keep inflation in check and to stay ahead of the inflation curve (it was criticized in the past for having delayed its action in this respect), it is also important not to hike rates too much and too fast as it will hamper growth. If easing crude prices help in reducing inflation, the RBI will have space to slow down its money tightening measures. That would help in pushing for growth.