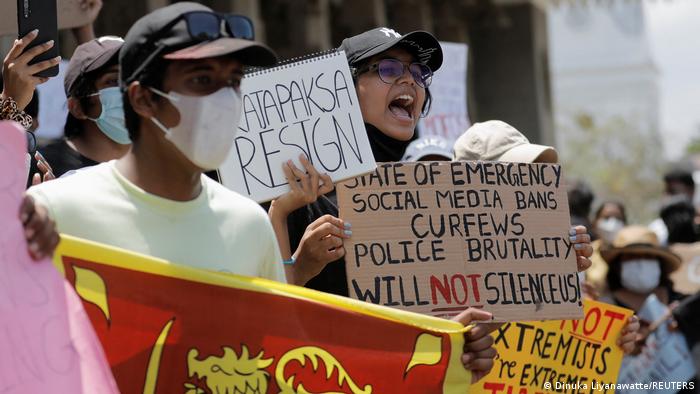 As the political situation in Sri Lanka worsens with Prime Minister Mahinda Rajapaksa resigning (and reportedly holed up at a naval base), large scale rioting and the defence ministry shoot-at-sight order if people were found to be attacking others or damaging public property, the island nation has entered a turbulent phase. With the economy already in tatters and most things, including foodstuff and fuel, not available in the markets, the patience of the people is wearing thin and they are taking out their ire on the ruling dispensation. A national government is likely to come to power in a bid to set things right.
But the internal turmoil has given a fillip to the rumour mills. There have been persistent rumours that many Lankan politicians and their families have fled to India. The Ministry of External Affairs in India was constrained to issue a statement which categorically denied all such rumours. It went on to say that as a close neighbour of Sri Lanka, India is "fully supportive of democracy, stability and economic recovery" while reminding that it had already committed $3.5bn to the island nation to tide over its financial difficulties.
This statement was necessary as regimes will come and go but India's responsibility as a neighbour is towards the people of Sri Lanka. Even when India had provided financial assistance, there were murmurs in some quarters that it was trying to help the Rajapaksa brothers. But India had stepped in to help the people of Sri Lanka as they were suffering. India has historical ties with Sri Lanka and cannot be seen to be helping the Rajapaksas who have lost legitimacy. As a close friend, India must work with the legitimate government in Sri Lanka to address the beleaguered nation's needs and provide all possible help in solving the problems being faced by the people of the nation.
picture courtesy: dw.com