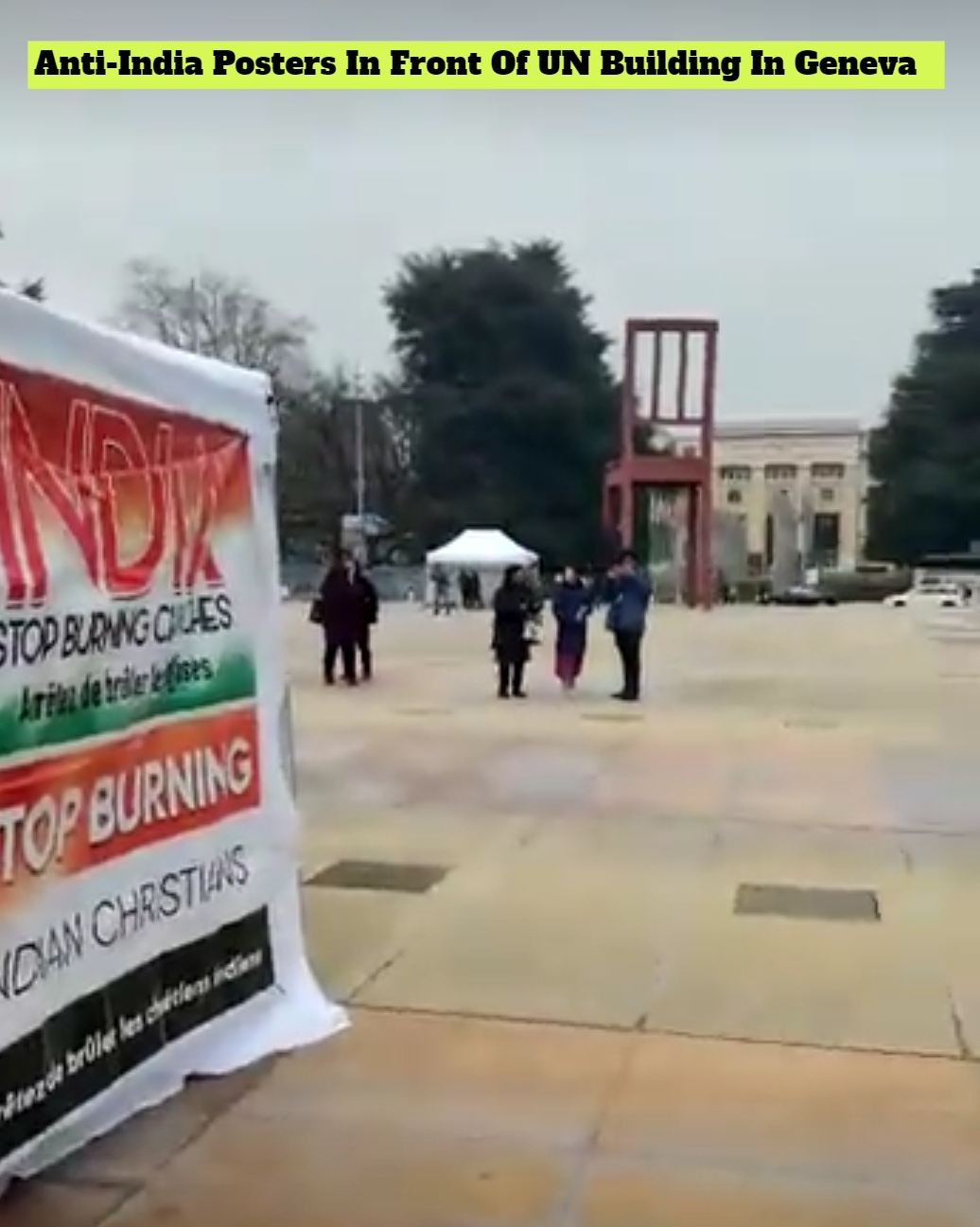 A video, uploaded by an Indian student in Geneva, has gone viral on social media. In the video, the student has shot posters and banners which talk about various kinds of alleged atrocities on minorities, Dalits and women in India and calls for the global community to protest against the same. The banners (see pictures) are displayed on the road near the famous broken chair in front of the UN building in Geneva with a tent-like structure being erected other than banners on what seem to be traffic dividers. But they seem to have been put up at the space designated for such protests.
The banners say that churches and Christians are being burnt in India and Indian Christians are facing state-sponsored terrorism, Dalits are being persecuted and women are treated like slaves and calls for India to shun religious extremism. The Indian government has taken a grim view of the matter and the Ministry of External Affairs has summoned the Swiss envoy to India to explain the "unfounded and malicious" propaganda against India. The Swiss ambassador has assured India that he would convey India's concern will all seriousness it deserves to Berne.
There is no doubt that protestors assemble everywhere, more so in front of institutions like the UN, whenever there is an event of global importance being held. They do display such posters. As the Swiss envoy said, the posters were put up in the space provided to all to protest. But this is one of the first times that such posters have been put up without there being any protestors on the site or any organization claiming to have put them up. The Swiss government must hold an inquiry as who put them up so that India knows who is behind the protest.

Pictures: screengrabs from video uploaded on social media