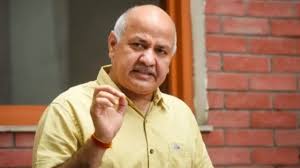 The Rouse Avenue court in Delhi today extended the CBI custody of former deputy chief minister of Delhi Manish Sisodia by two days despite Sisodia's lawyers arguing that all inquiries in the case have been completed and Sisodia cannot be kept in custody due to the agency's 'inefficiency'. When the remand was extended by the court, Sisodia complained that CBI officials were asking the same questions again and again and it was causing him mental harassment. The court then directed the CBI to refrain from asking same questions repeatedly.
The agency says that Sisodia is giving evasive answers even when they are confronting him with evidence. But that is par for the course as no one can be forced to be a witness against oneself. The right against self-incrimination is guaranteed by Article 20(3) of the Indian constitution. Hence, the CBI is wrong to say Sisodia is being evasive. He is within his rights not to confirm or deny the alleged proof or evidence that the CBI claims to have confronted him with. If the agency has the proof as it claims, it should present the same in court when the case comes up for hearing. But repeatedly asking the same questions and causing mental harassment to the detainee in the hope that he self-incriminates himself is against due process. In any case even if the agency, by mental or physical pressure (which it cannot do in case of a person like Sisodia), gets the detainee to 'confess', such 'confession' will have no meaning if the detainee denies it in court.
Hence, the CBI must refrain from applying pressure and should not demand further custody. If it has the evidence, it must nail Sisodia in court. It will be upon the judge to decide whether Sisodia is guilty as charged beyond reasonable doubt on the basis of the evidence presented by the agency. But as of now, there is no point in holding him in custody for just asking the same questions again and again.