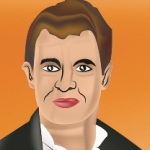 Rahul Gandhi and his supporters are completely missing the point in the Modi surname controversy. Those asking him to apologize for insulting and defaming lakhs of faceless people whose surname is Modi are not asking him not to ask questions. They are not asking him not to speak the truth. They do not even want to gag him or deny him the right of freedom of speech. What they are simply asking him is this - why did he include them with Narendra Modi, Neerav Modi and Lalit Modi?
But this is what Rahul Gandhi continues to ignore. He is of the opinion that he was asking questions about corruption when he said that "why do all thieves have Modi as their surname". But he refuses to see how his statement had an adverse affect on the other Modis, who are as proud of their family name as Rahul is of his, and who are just ordinary citizens of India, far removed from petty politics and thievery.
For them, to be branded as thieves just because their surname is Modi and that too by someone who aspires to be the prime minister of the nation is insulting and the least they can demand is an unconditional apology, which Rahul Gandhi has refused to issue. Or would they have to carry boards (like in the Shah Rukh Khan film My Name Is Khan) that say "My Name is Modi, And I Am Not A Thief" to prove their innocence?
His reason for not issuing an apology - he says he is not Savarkar (who had apologized to the British in order to be freed from jail). But it seems Rahul has forgotten that when he was threatened with jail in a contempt of court case in the Supreme Court (for ascribing something to the court which it did not say), he was prompt in issuing an apology to escape being censured or even jailed. Did he not act like Sarvarkar then? Then why doesn't he want to apologize now? It is just a case of double standards. The law, as it stands now, calls for disqualification and no one is above the law.