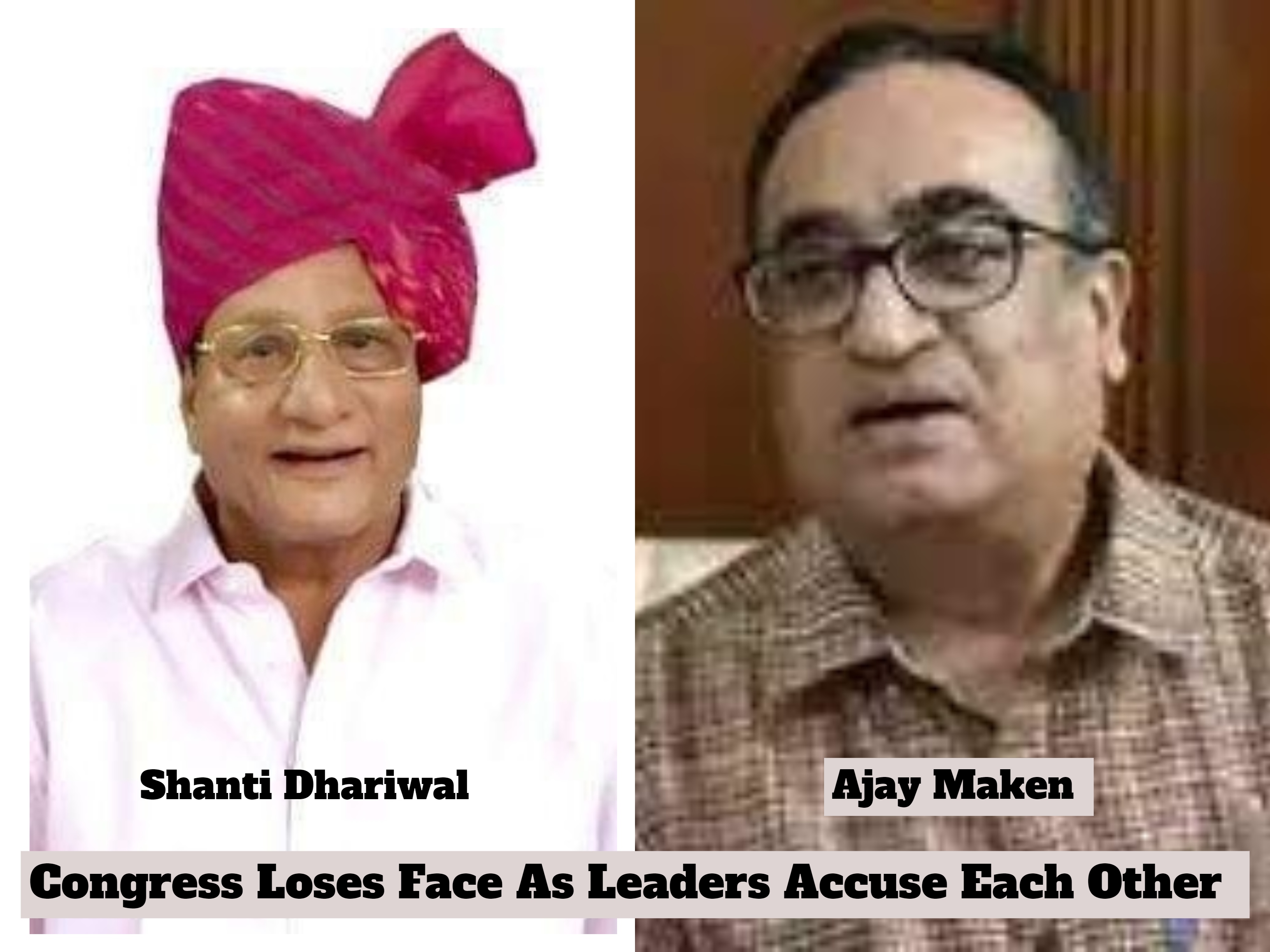 The Congress crisis in Rajasthan has taken a new turn with Gehlot loyalist and state minister Shanti Dhariwal accusing one of the observers sent by the party high command as trying to push Sachin Pilot as the next chief minister and trying to work on the MLAs. Dhariwal has accused Ajay Maken, who is also the state-in-charge for Rajasthan, of playing favourites. Dhariwal categorically said that "I accuse the Secretary General in charge of Rajasthan of being biased." "He is canvassing for Pilot and wants to make him the Chief Minister" Dhariwal added. Earlier, Maken had accused the MLAs loyal to Ashok Gehlot of 'indiscipline'.
Dhariwal said that MLAs who were angered by Maken's alleged attempts to canvas for Pilot called him and asked him to do something about it. It was then that the parallel meeting of the MLAs was held at Dhariwal's house and the Central observers were rebuffed. The issue has taken a serious turn with the Gandhi family angry at Gehlot for shaming the party. It is obvious that the move by the MLAs had the tacit backing of Gehlot for otherwise they would not have had the courage to unite so strongly and treat the party observers, including the state-in-charge in such a defiant manner. Sonia Gandhi has asked for a written report from the observers and strict action is likely to follow. Also, it seems that Gehlot's campaign for being Congress president is likely to end even before it began.
There is no doubt that after Gehlot, Sachin Pilot is the tallest Congress leader in Rajasthan. He had contributed equally, if not more, in the Congress win in the last assembly elections. When he had revolted a couple of years back, Rahul Gandhi had brokered peace between him and Gehlot. Now if Gehlot is to be made the Congress president, Pilot would obviously fancy his chances as the next chief minister of the state. But the problem is that an overwhelming majority of the MLAs are loyal to Gehlot and he will not want to lose his hold on the state.
Gehlot and the MLAs supporting him have clearly indicated that they would not agree to Pilot being made the chief minister. On the other hand, the Congress high command wants Pilot in the hot seat as otherwise Maken could not have sounded out the MLAs for his name. But this is not possible without the support of the MLAs. In this tug of war, it seems that Ashok Gehlot will lose his chance to be Congress president and Sachin Pilot will lose his chance to be the chief minister of Rajasthan. More importantly, the image of the Congress party has been badly tarnished.