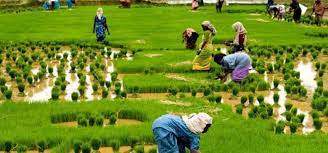 It is doubtful whether the panel the Centre has formed eight months after repealing the farm laws following the agitation by farmers would achieve anything. One says this because of several things. Firstly, the panel has too many members and is headed by a bureaucrat who was in charge when the laws were introduced; negotiations took place with farm bodies and even when they were finally rolled back. The government can argue that he is best placed to head the panel as he knows all that went into the making of the laws. But the problem is that since the laws were rejected by the farm bodies and led to a prolonged agitation after which they were scrapped, appointing him has probably lead to trust deficit. That brings us to the next problem. The government had invited the Samyukta Kisan Morcha (SKM), the main body that spearheaded the agitation, to nominate three members to the panel but they unfortunately declined to do so.
Maybe that was because of the composition of the panel, its terms of reference and the fact that it will not explore the possibility of making MSP legal, which was one of the main demands of the SKM. The government has said that the panel has been formed to examine how the process of providing MSP for crops could be made more robust. But it has also saddled the panel with the task of finding out better ways to promote natural farming, crop diversification and micro irrigation, among other things. But the farm unions should have participated in the deliberations of the panel to give their inputs. That would have been good for the overall reform of the farm sector.
It would have been better if the government had formed a panel to examine the ways to make the scrapped farm laws better because there is no doubt that the farm sector needs good laws to expand the market and reduce its reliance on MSP and procurement by the government. The laws that were enacted were brought in with long term reforms in mind but the government could not convince the stakeholders. The need is to tweak the laws as per the feedback received and bring all political parties and stakeholders on board to bring in new laws to transform the farm sector.