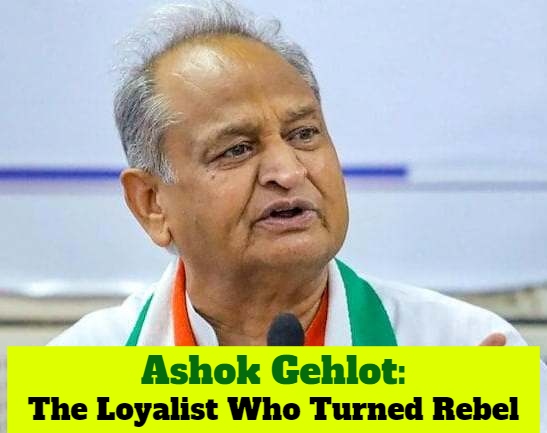 Congress leaders are logging air miles and rushing to Delhi as the party tries to get over its biggest crisis in several years after the 'rebellion' by MLAs loyal to Ashok Gehlot. Almost all senior leaders have been called to Delhi and have been asked to be present in the national capital on 29th and 30th September, the last two days when nominations can be filed for the presidential elections of the party, giving rise to the buzz that the party is thinking of activating Plan B if it does not go with Ashok Gehlot's candidature. This was also confirmed when senior leader Pawan Bansal collected two nomination forms although he said it was for Chandigarh Congress unit that will be the proposer of the eventual candidate.
Gehlot, meanwhile, has been contacted by many senior leaders of the party and has been told to contest the AICC elections and leave the selection of his successor in Rajasthan to Sonia Gandhi. But he is unlikely to listen to that advice as it has been reported that he met ministers and MLAs loyal to him on Tuesday and told them once again that the next chief minister should be from the 102 MLAs who supported the party when Sachin Pilot had rebelled. This also confirms that the drama of the loyal MLAs holding a parallel meeting, rebuffing the central observers Ajay Maken and Mallikarjun Kharge and then going ahead to submit their resignations to assembly Speaker C P Joshi was orchestrated by Gehlot, despite his denials.
Although the party is still in the process of persuading Gehlot to shed his inflexible position (that Sachin Pilot cannot be the chief minister) and contest the elections, it is becoming clear that this is going to be an uphill task. Even if Gehlot relents and the party elevates Pilot as the chief minister, the internal contradictions - with Gehlot as party chief controlling nearly 102 MLAs in the state who are fiercely loyal to him - will mean that Pilot will be sitting on a throne of thorns. This is one mess the Congress should have seen coming given Gehlot's near-obsessive opposition to Pilot. It should have discussed and settled the issue with Gehlot before announcing his name as a candidate for the AICC presidency. In not anticipating this and not being proactive in finding a prior solution, the party has ended up with egg on its face. But perhaps the Gandhis were sure that a die-hard loyalist like Ashok Gehlot would do their bidding meekly. They had not factored in the compulsions of retaining the home turf and keeping a step ahead of his bete noire. Their miscalculation has turned a loyalist into a rebel and has seriously undermined their authority.