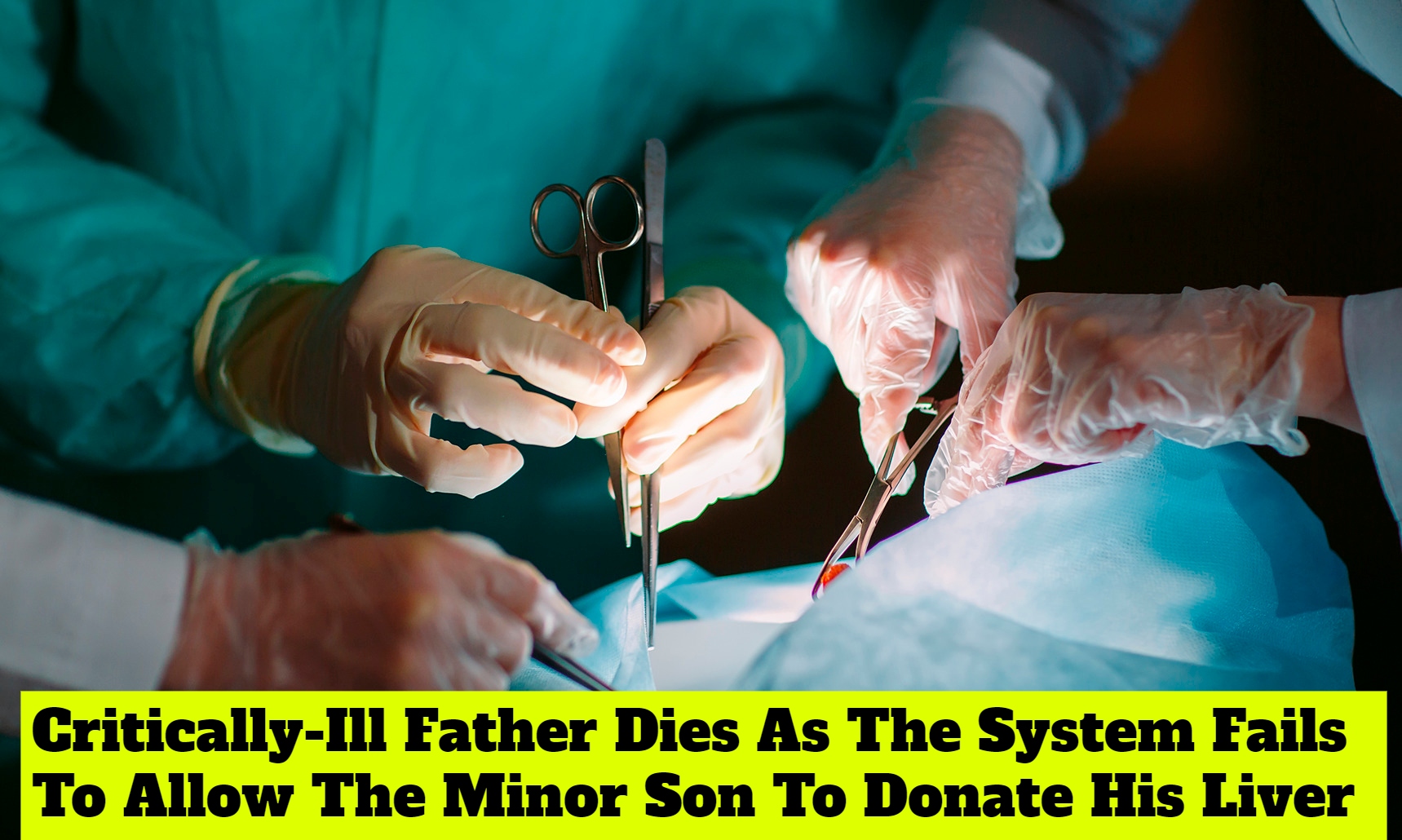 The tragic death of a man whose 17-year-old son was fighting the system and the laws for permission to donate his liver to his critically-ill father shows how laws are not respected by authorities and how the delays in the judicial system work against the right to life and liberty.
The Transplantation of Human Organs and Tissues Act, 1994 prohibits minors from donating organs or tissues. But the Act was amended in 2011 to allow minors to donate under justifiable reasons. The boy had petitioned authorities in UP and Delhi to allow him to donate his liver to his father as he would have died otherwise. The reasons were justifiable as he was the only relative who had a perfect medical match. But his pleas went unheeded.
Hence, he was forced to approach the Supreme Court. While the apex court showed urgency in asking the UP administration to examine whether the boy was medically fit to donate, one feels that the court erred in not invoking Article 142 of the Constitution to do complete justice in the case by ordering that the doctors should take his liver and do the transplantation.
One is sure that since the medical tests to find the match had already been done and the boy's liver was a perfect match, there was no need to go through with the tests again. Considering the urgency of the matter, the apex court could have ordered an immediate transplantation.
Also, since the Transplantation Act had been amended to allow minors to donate with justifiable reasons, it defies logic that the health department in UP and Delhi did not allow the minor son to donate. A life was lost unnecessarily as there were chances that the father would have survived if the procedure was carried out in time.
There have been cases earlier too when minor children had approached courts to be allowed to donate an organ to their parents. Hence, the Supreme Court must issues clear and binding guidelines in this matter so that lives are not lost because the state administrations either do not understand the law or take too much time in arriving at a decision.