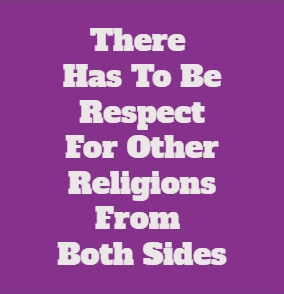 Nupur Sharma definitely crossed the limit when she made derogatory remarks about Prophet Muhammad and should be punished for it.
But did not journalist Saba Naqvi and others do the same when they made fun of the alleged shivling found in the Gyanvapi complex?
Yes Nupur Sharma, Navin Jindal and their ilk are guilty of targeting a religious community but is not the other side also guilty of indulging in provocation which is incendiary, to say the least.
Are both sides not behaving like two sides of the same coin?
There are hotheads on both sides and looking at this issue only from the angle of the offence committed by the former is wrong. Fairness demands that the actions of both sides are examined in detail to find out how the controversy erupted.
In a nation of 80% Hindus, it is not right to make fun of their religion and beliefs and then expect them to take it lying down. Also, it is not right to term any retaliation on this front as being 'not secular'. All Hindus who defend a slur on their religion are not fundamentalists and do respect other religions. But they will not allow others to make fun of their religion.
This is something the liberal class and the hotheads among the Muslims will have to understand. They will have to understand that there are many Hindus who will protest when others denigrate other religions or target other religious communities but at the same time also protest if someone denigrates their religion. This does not make them less liberal - only it makes them proper liberals as opposed to pseudo-liberals.
To expect all liberal Hindus to protest against denigration of other religions or targeting of religious minorities while keeping mum on denigration of Hinduism and the beliefs and customs of Hindus is to expect too much. Hence, it is upon people on both sides of the religious divide to refrain from denigrating the religion, religious beliefs and customs of others. They can sing praises in favour of their own religion but must never abuse any other religion. If this golden rule is followed by all it will be better for the nation.