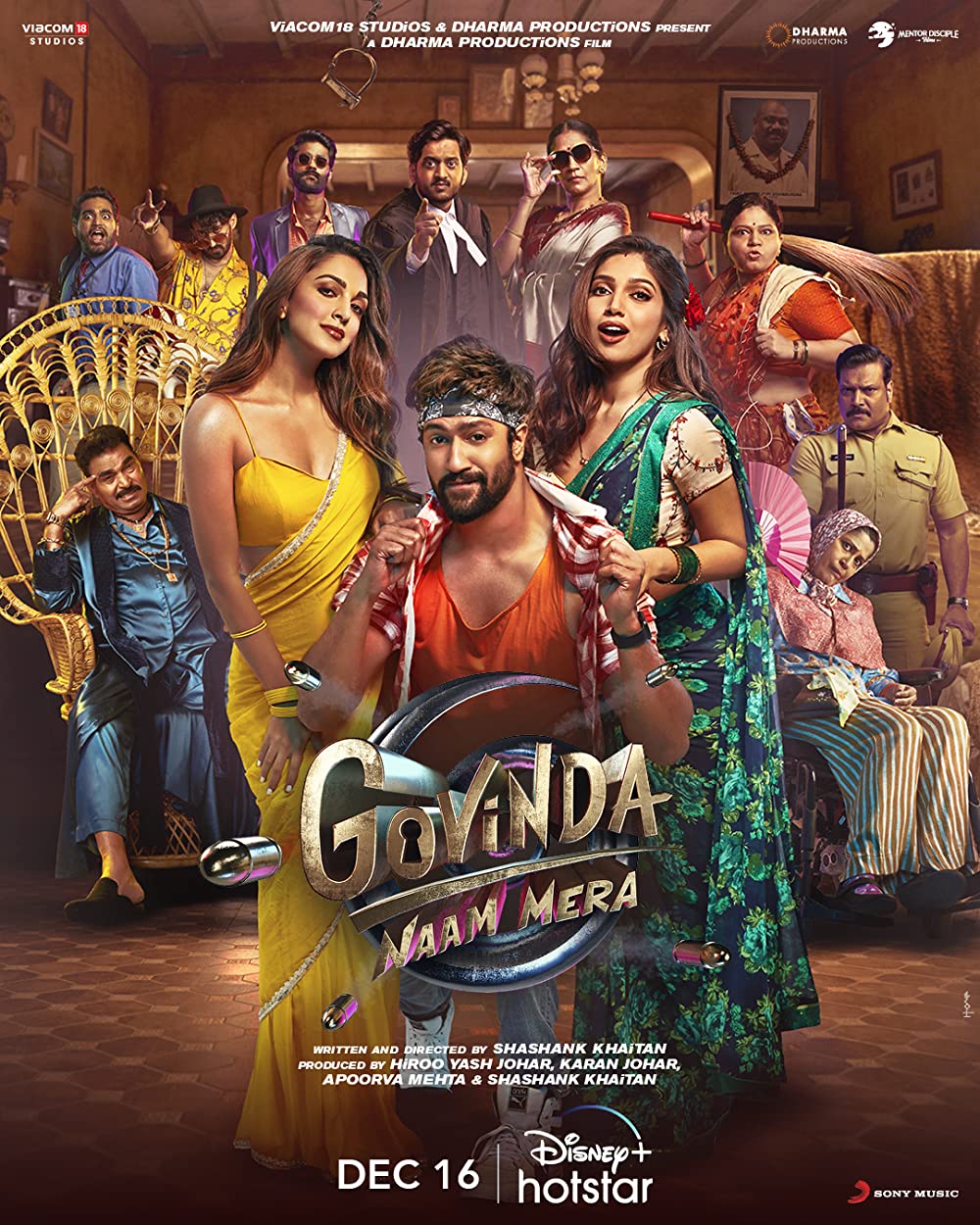 With an ensemble cast with big names like Vicky Kaushal, Bhumi Pednekar, Kiara Advani and Renuka Sahane and big production houses, including Dharma, backing it, Govinda Naam Mera could have been way better than it actually is. But the movie does not disappoint despite the first half which takes too long in building the story. It is in the first half that one is left wondering what is happening. But as the second half unfolds at a fast pace, things start to fall in place and a story of deceit, greed and revenge emerges. Although funny scenes and lines are too few and there are actually no thrills, Govinda Naam Mera is a good watch, especially in the second half.
Govind A Waghmare (the birth certificate has it wrong as the judge points out in court and the charatcter keeps telling people that his name is Govinda and not Govind) is a dance extra who dreams to be a choreographer. He stays with 'abusive' wife Gauri in a huge mansion in Mumbai's heart. The mansion is worth Rs 150 cr but according to Gauri, Govinda is worthless. Govinda is in love with a co-dancer Suku and together they dream of striking it big. But Govinda also has a wheel-chair ridden mother and a court case to fight as his father's first family claims right over the mansion. The story is about how every character tries to fool every other character and initially it is not disclosed who is with whom and why they are acting the way they are.
It is only in the second half that things start moving at a fast pace and Govinda discovers many things that lead him to plan a caper of his own. There is murder, stolen drugs, police investigation, life insurance payback and more. Then the layers start coming off until in the end, the villains are told how they were beaten. Saying anything more would spoil the fun. All through the film, things are purposely kept irreverant.
Vicky Kaushal is in top form in a change of image for him. He looks vulnerable and does the comic scenes well. In short, he carries off the director's brief well. Bhumi Pednekar and Kiara Advani do not have much to do but fit well, except for the first dream sequence which is gross. Renuka Sahane is wasted in a role that has her on the wheelchair for most of the time. As a comic caper, Govinda Naam Mera is a fun one-time watch if one does not ask too many questions and digests things as they come.