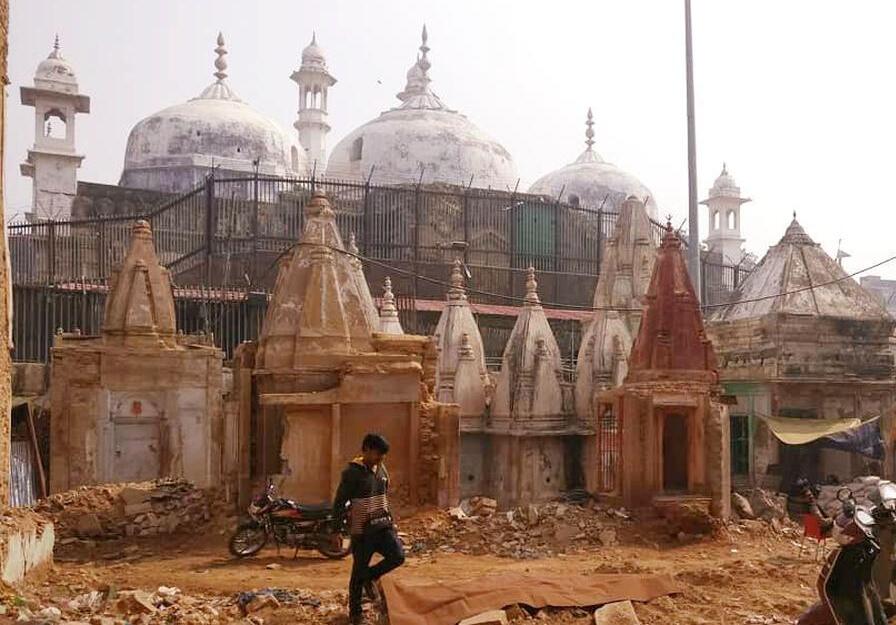 The Gyanvapi mosque case took another turn on Thursday when, taking into account the allegations of bias against the Advocate Commissioner conducting the court-ordered video inspection of the premises, a Varanasi court appointed a Special Advocate Commissioner and an Assistant Advocate Commissioner to assist him and ordered that the video inspection be completed by 17th May, by breaking locks if necessary, and the report submitted in court on that day. The court issued orders to the district administration to file immediate FIRs against anyone found obstructing the work of the commission and also ordered that no once except the court appointed officials, lawyers of both sides and administrators of the site be present when the members of the commission were to do their work from 8 am to 12 noon everyday.
The present inspection had been ordered by the court on the plea of five women who wanted the court to allow year-round puja at some site in the complex which is at present allowed only once a year on the fourth day of the Chaitra navaratri in April. The petitioners have also sought the right to pray to other "visible and

invisible

(emphasis ours) deities within the old temple complex".
While the plea for year-round access to a puja site which is open only once a year cannot be taken as a violation of the Places of Worship (Special Provisions) Act, 1991(PWSPA) as it does not change the basic character of a place of worship but just demands additional rights, the plea to pray to other "visible and invisible deities" definitely does so. Courts must view these pleas against the express restriction placed by the above Act and must refrain from entertaining them.
The court-ordered video inspection, if it keeps itself to examining the feasibility of allowing Hindus to pray throughout the year at a site where they now do so only once a year, will do no harm. But if it ventures into the additional plea of examining the feasibility of allowing access to other sites in the complex, it will fall foul of the PWSPA. Even in the former case, it must be seen whether additional structures will have to be built to allow such year-round access and the influx of devotees will cause any harm to the mosque. If yes, then that too will be illegal as it will amount to encroachment.