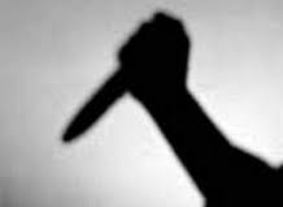 Two separate and heinous incidents in Bengaluru within a couple of days of each other once again show how heartless people have become. In the first incident, a man entered into a contract (supari) with two others to kill his father for Rs 1cr. In the other incident, a spurned lover killed his former girlfriend by stabbing her 16 times in full public view outside her office on a busy street.
The man who hired killers to kill his father had earlier been arrested for the killing of his first wife and again for assaulting his second wife. This time, he was angered that his father had registered a flat in the name of his estranged second wife. He wanted the property for himself. But when his father did not agree, he had no qualms in getting him killed. The worst thing is that the hired killers (whom he had befriended in his second stint in jail) hacked his father to death in front of his eyes and he was the one who lodged the FIR and later cremated the dead man without any remorse.
The man who killed his girlfriend was angered that she had refused to marry him despite being in a relationship for five years as her family objected to his caste and she decided to go by her family's wishes. Hence, he accosted her in front of her office and brutally stabbed her 16 times so that she bled to death. How could someone be so heartless as to kill a person he loved in such a brutal manner?
More and more people are unable to keep their anger in check. They take decisions without bothering about the consequences and make life miserable for self and their near and dear ones. In the past couple of months India has seen murders where the body has been cut into pieces or stored in refrigerators. Money, love (or falling out of love), caste and alleged insult, and sometimes a combination of two or more of these, have become the major reasons why people commit such heartless crimes.