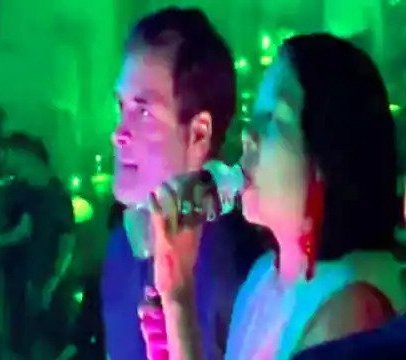 The way unverified video footage and pictures are being used to make false allegations against Congress leader Rahul Gandhi is bad. When the videos and pictures surfaced, some BJP leaders and leaders of some other parties alleged that Gandhi was 'enjoying' in a night club in Nepal while his party was 'exploding'. As one of the videos showed him talking to a girl with East Asian features, there were immediate allegations that he was meeting Chinese diplomats in Kathmandu. But fact checking by many media organizations has proved both these allegations to be wrong. As per the Congress clarification, Gandhi is visiting Kathmandu on the invitation of a friend, Sumnima Udas, to attend her wedding. Also, the 'Chinese diplomat' in one of the videos turned out to be a friend of the bride.
Politics in India has long been marked by personal attacks on leaders of all parties by their opponents. But to give a negative colour to private and personal visits is not done. Those making these allegations should spend some time in checking the facts. The issue has also thrown up questions about social media platforms allowing users to make such unverified allegations. Congress leader Shashi Tharoor tweeted "We need a fact-checking culture on social media. Would @twitter & @Facebook consider linking fact-checks like this to every appearance or repetition of the fake news?" That is something that needs discussion but in the meantime, politicians and others must show some responsibility.
TMC MP Mahua Moitra had the best take on the issue. She tweeted "How on earth is it anybody's business whether @RahulGandhi or anybody else is in nightclub or at wedding in private time? Sick @BJP trolls in charge should stick to doing what they do best - leading double lives with beer in teapots." Author Taslima Nasreen also weighed in with a good quip. She tweeted "Nothing is wrong if a politician goes to a nightclub. It is much better than watching pornography in the parliament." Slamming Rahul Gandhi for being a reluctant politician may work, but questioning what he does in his private time will not. Trolls backed by the BJP must take note.