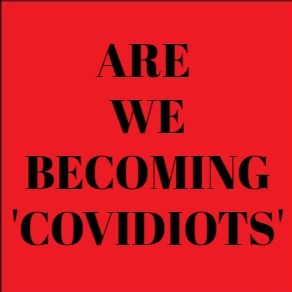 With Covid returning in Maharashtra and Kerala, it is scary to venture out and find that nearly 99% of the people (in Kolkata) do not wear masks and think nothing about coming close to others also not wearing a mask or even shake hands with people without using sanitizers. Yes it is clear that the virus has receded, but as the upswing in cases (Maharashtra recorded more than 1000 cases on Wednesday) is some states shows, it has not gone away completely and the rising cases are a warning that laxity (like completely dispensing with masking in public spaces and doing away with hand sanitization or overcrowding) will give it an opportunity to make a comeback.
States like Maharashtra and Kerala and areas like NCR, where the incidence of cases was always higher than the rest of the country, made a big mistake when they did away with compulsory masking. It is true that with a severe heat wave running through a major part of the country, using the mask at all times is problematic. But not using it and inviting the virus to comeback is even more problematic. Hence, even if the mask is not worn inside offices, it must be made compulsory on public transport, streets and events. It is the first defence against the virus and must be used extensively for one's own safety and for the safety of others and the good of the community.
Also, after the third wave receded, the vaccination drive was also not given the same importance as before. But the fact remains that vaccination still remains the strongest shield against fatal infection. The third dose numbers are poor in India. As vaccine immunity wanes in 6-9 months, it is imperative that those who have not taken the third dose do so immediately. The government must take steps to jab those whose third dose is due. The economic and healthcare costs of another Covid wave will be devastating. Hence, we must take steps to prevent it. Let's not be 'Covidiots'.