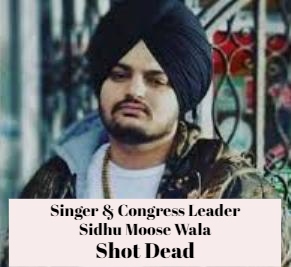 Punjabi singer and Congress leader Sidhu Mosse Wala was shot dead by unknown assailants in Punjab's Mansa district on Sunday.
The incident took place just a day after the Bhagwant Singh Mann government withdrew the security of the singer as part of its drive to end the VIP culture in the state. The AAP government has always said that the police personnel allotted for VIP security can be better used in policing the state.
This is a sad incident that happened just after the security was removed. Police suspect Canadian hitmen are behind the murder of Moose Wala.
Punjab chief minister B S Mann has appealed to the people to remain calm and has said that no one involved in the gruesome murder will be spared.