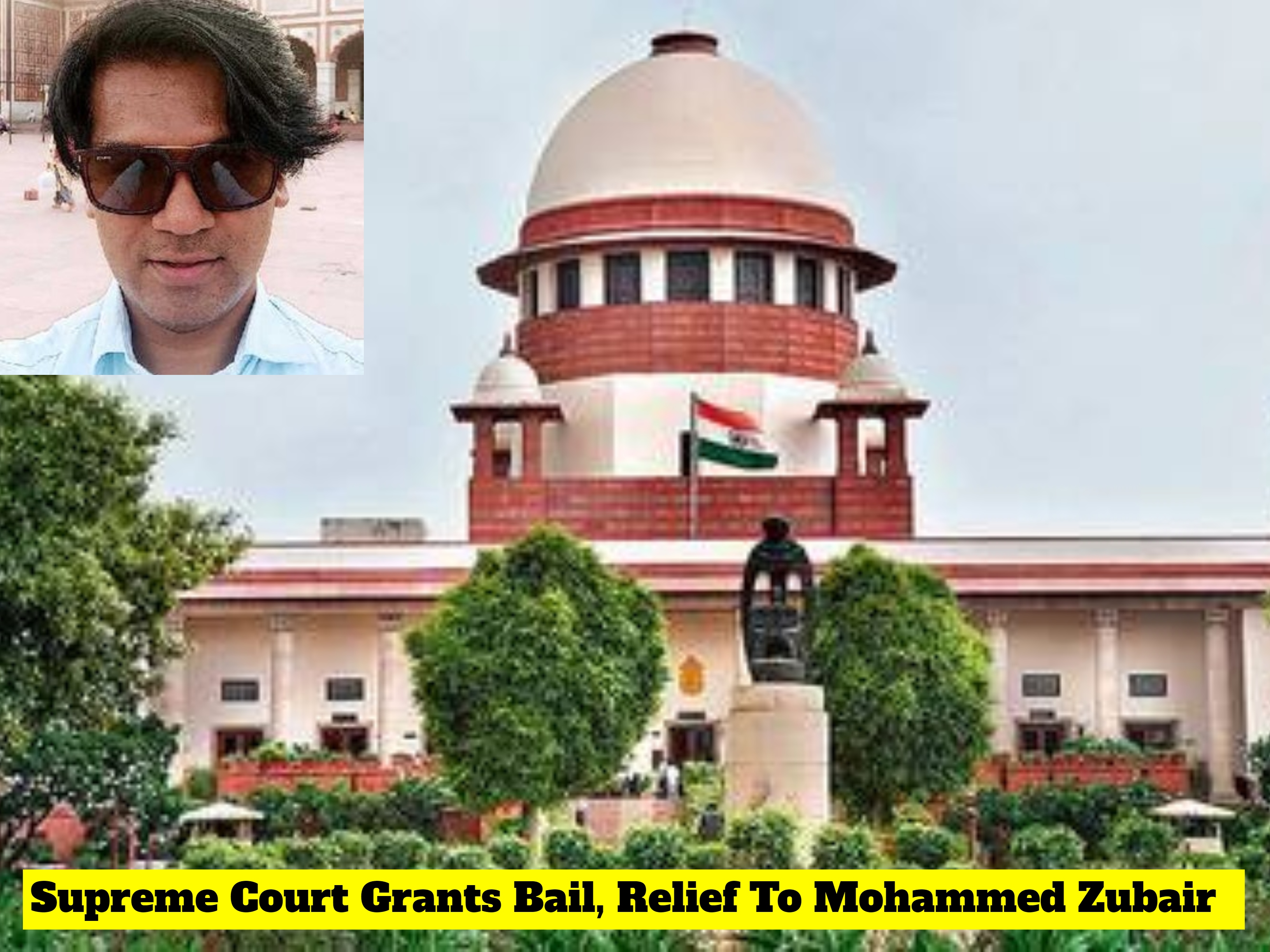 The Supreme Court finally decided to end what it had called a "vicious cycle" of filing serial FIRs against a person by granting sweeping relief to Alt News co-founder Mohammed Zubair. The court granted him interim bail in all current and future FIRs for tweets that the prosecution considered 'inflammatory' and also rejected the demand for preventing him from tweeting as it said that that would be denying him the right to freedom of speech. It said that Zubair would be answerable to the law for all his tweets but he cannot be prevented from tweeting. The court also clubbed all FIRs and disbanded the SIT formed by the UP Police as the subject matter of all FIRs was similar and the Delhi Police were already probing the matter.
The Supreme Court's order is welcome as it provides relief to the citizen against the propensity of the state to allow filing of multiple FIRs for the same or similar alleged crime and to use arrest as a weapon of harassment despite several Supreme Court orders directing the police not to arrest persons accused of a crime that carries a punishment of less than 7 years in jail. But the problem is that this order, like ones before it, will not be followed on the ground. The police will continue to arrest persons accused of such crimes at the behest of their political masters and FIRs will continue to be lodged all over India for the same crime and the lower judiciary will continue to deny bail to such arrested persons. There is an urgent need for a comprehensive bail law, as the Supreme Court had observed recently, to make bail the norm.
Also, the inconsistency in the judicial decisions over clubbing of FIRs (the Nupur Sharma case is a recent example) and granting bail must also be addressed. At the stage of hearing an appeal for clubbing of FIRs or granting of bail, it is not the duty of the court to go into the details of the alleged crime. Article 20(2), which guarantees the right against double jeopardy, is for all citizens. Further, if Supreme Court directives on fulfilling the conditions under which bail can be granted are met, bail should be the norm in most such alleged crimes.