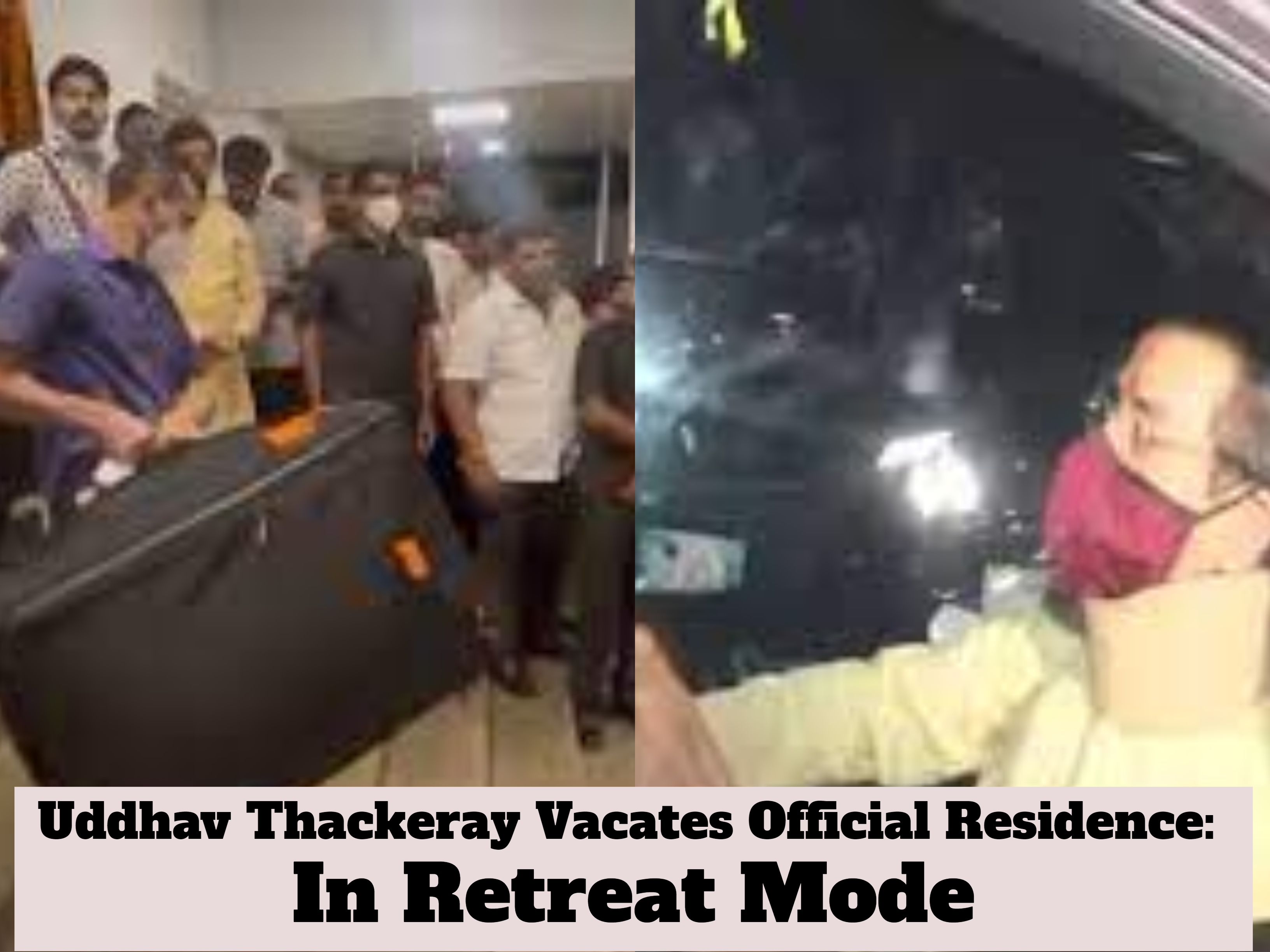 With reports pouring in that the ranks of Shiv Sena rebels under the leadership of Eknath Shinde are swelling and they are also getting support from the smaller parties in the MVA alliance, it is now clear that the Shiv Sena will break. The rebels are tantalizingly close to escaping the anti-defection law requirement of having 2/3rd of the MLAs for a clean break. They have also countered all Shiv Sena manoeuvres like removing Shinde from party posts by claiming to be the 'real' party and appointing their own MLAs to the same posts and thereby claiming that Shinde's removal is illegal. The group has also written to the state governor with the signatures of all MLAs supporting it.
Amidst all this, Uddhav Thackeray vacated the official residence allotted to the state chief minister. It is also being reported that Thackeray has made up his mind not to resign for now. Although party leader Sanjay Raut had tweeted yesterday that the MVA government might recommend dissolution of the house, the governor might ask it to prove its majority on the floor of the house as per Supreme Court judgments. If it comes to that, given the current situation, the MVA will be unable to remain in government.
The Shiv Sena rebels, though, have made it clear that they will neither join another party nor form a new political outfit. They have indicated that they will claim to be the 'real' Shiv Sena as they have majority support. They have also repeatedly asked Uddhav Thackeray to break his alliance with the NCP and the Congress and forge an alliance with the BJP 'in the interest of Hindutva'. They have also claimed that in the 30 months that the MVA has ruled the state, the other parties have benefitted while Shiv Sainiks have not.
The BJP is in the wait-and-watch mode for now although it is clear that it is facilitating the stay of the group in BJP-ruled states, first in Gujarat and now in Assam. It is also clear that once the group establishes its authority through the majority of MLAs, the BJP will form an alliance with it to stake a claim to form the government in Maharashtra. But before that, there will be high drama as nothing is predictable in politics. One thing is clear though - Uddhav Thackeray's brand of soft Hindutva and his alliance with parties who were sworn enemies of the Shiv Sena even three years back is no longer acceptable to a majority of Shiv Sena MLAs.