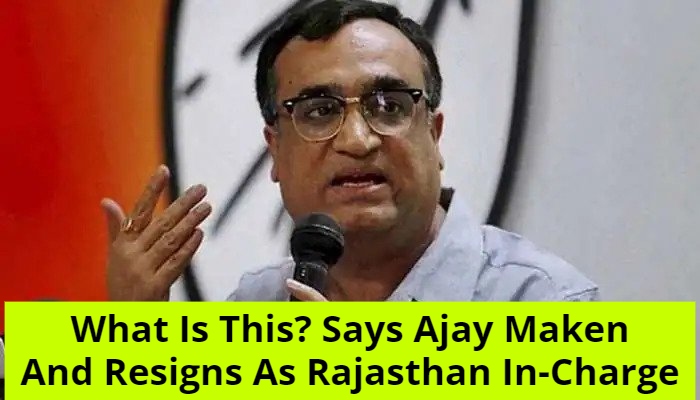 Old habits die hard. In the midst of doing some good things (electing a president, Bharat Jodo Yatra), the Congress, as is its wont, sat indecisively on the report submitted by Central observers Ajay Maken and Mallikarjun Kharge (who, ironically, is now the president of the party) against the indiscipline and disrespect shown by MLAs loyal to Rajasthan chief minister Ashok Gehlot to the party high command by boycotting the legislative party meeting called by the observers and holding a parallel meeting instead. This has led to Ajay Maken putting in his papers as in-charge of party affairs in Rajasthan.
It is obvious that after the huge insult Maken faced at that time, it would have been impossible for him to look after the party affairs in Rajasthan with any degree of self respect and authority. He would have to deal with the same set of MLAs who had spurned Kharge and him with impunity and who were not even rapped on the knuckled after Gehlot met Sonia Gandhi and settled things in his favour. At that time, Sonia Gandhi had shown immense outrage and had asked for report of the incident from Maken and Kharge. But nothing more was heard of it after Gehlot met her. Gehlot still remains chief minister and the MLAs, including his chief loyalists, move around with chests puffed a little more as they could get away with insulting the high command.
Maken waited two months for them to be hauled up for indiscipline. He must have thought that with Kharge in command, something would happen as he was witness to the fracas. But since Kharge too is not inclined to cross swords with Gehlot, Maken, like any self-respecting person, had no option but to opt out of managing the party's affairs in the state. His immediate trigger was the Bharat Jodo Yatra which will enter the Rajasthan leg in a week's time. Maken obviously did not relish the idea of lowering his self-esteem further by overseeing the Yatra with the same set of persons against whom he had filed a report for party indiscipline and who had not been punished for that.
This is one of the biggest shortcomings of the Congress - of sitting on reports and not taking action. Even if Gehlot had apologized to Sonia Gandhi, what about Maken and Kharge - the two who faced the insult on the ground and on behalf of the party and the high command? Did the party ask the rebelling MLAs to apologize to them? Did the party take action against them? Did Sonia Gandhi, so agitated when the incident took place, call Maken and Kharge and explained things to them after Gehlot met her and apologized? The Congress will have to be more decisive in such matters if it wants to keep its house in order.