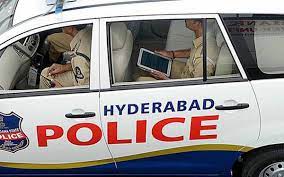 The Hyderabad gang rape case is opening a Pandora's Box where the so-called CCLs (children in conflict with law) of political families are seen to be having a free run of the city and its various pubs despite being under-age and legally not allowed to do so. Of the six accused that have been taken into custody, five are minors and only one is adult. The fact that over 100 persons, most of whom were minors (out of which many were from politically-connected families from both the ruling TRS and the AIMIM) could book the entire pub says a lot about how the management of such pubs are pressurized into hiring out the premises to minors under political pressure despite it being illegal.
The Hyderabad police were initially bent on covering-up the case as the sons of too many influential political persons were involved. But in this age of social media, it is almost impossible to keep things hidden. Then there was immense pressure from the BJP, and one MLA of the party released CCTV footage which clearly showed the involvement of the minor son of an AIMIM MLA. When the police cracked the whip and went after the boys, two of them turned out to be related to TRS functionaries apart from the AIMIM MLAs son and the car in which the rape allegedly took place was also found to be allotted to one TRS functionary. The forensic department of Hyderabad Police has said that despite the fact that the car was cleaned after the alleged rape, they have found evidence.
It is being reported that the 'gang of boys' started harassing the girl and her friend inside the pub and later tricked her into sitting in the car. Then they allegedly gang raped her driving around the posh Jubilee Hills area of the city. The Hyderabad police must ensure that the case is properly investigated and all accused, if they are actually involved, punished as per law. It must withstand political pressure to do its duty and provide protection to witnesses who are likely to be threatened. It must also ensure that the case does not fail in court due to want of evidence.