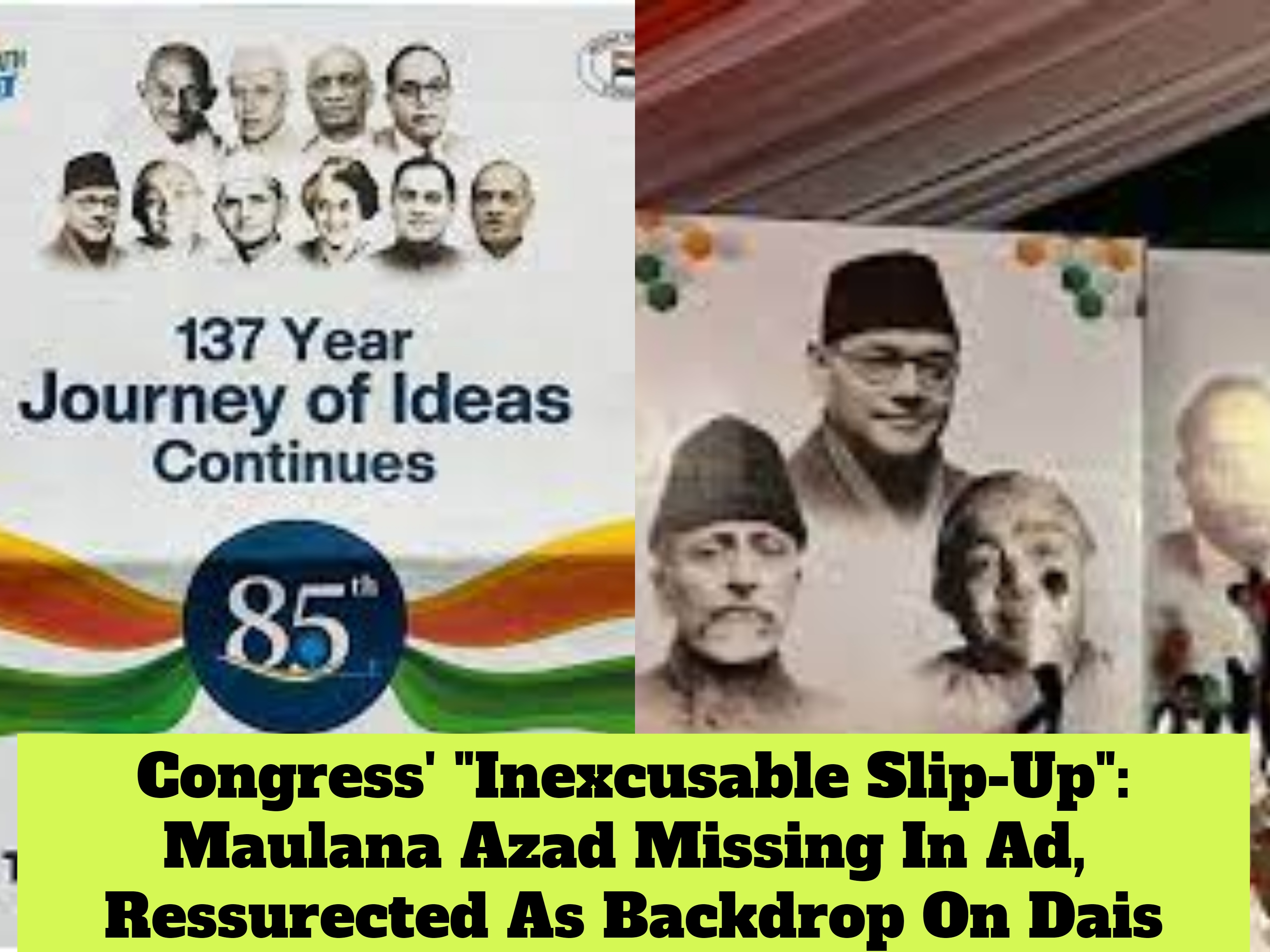 The Congress found itself in the midst of another controversy as the advertisement it put out in several national dailies to mark its 85th plenary session at Raipur omitted the picture of one of its tallest Muslim leaders, Maulana Abul Kalam Azad. Apart from the BJP (which never misses an opportunity to gloat at the mistakes of the Congress), historian S Irfan Habib and several Congress leaders also took exception, although Habib deleted his tweet pointing out the omission (and he was the first to do so) after party leader Jairam Ramesh said it was an "inexcusable slip-up" and action would be taken after fixing responsibility.
Maulana Azad was called the 'Congress' Showboy' by Md Ali Jinnah as he had staunchly opposed the creation of Pakistan. He was also the president of Indian National Congress for two terms. This was a major mistake on part of the Congress which should have checked the ad copy at various levels before releasing it. That is why even many Congress leaders are not willing to see it as an "inexcusable slip-up" but a more deliberate attempt by the party to pander to the Hindutva narrative by keeping Azad out.
It is embarrassing for the party to be caught in a situation like this for it has been crying itself hoarse about the communally divisive politics of the BJP/RSS. Throughout his Bharat Jodo Yatra, Rahul Gandhi kept on repeating that the BJP was destroying India by diving people along communal lines. Hence, it should have been extremely careful about portraying a secular face. This omission, although corrected the very next day by having Maulana Azad's picture as the backdrop onthe dais at the plenary, is going to hurt the party. Action must be taken against those responsible and the party must make that public.