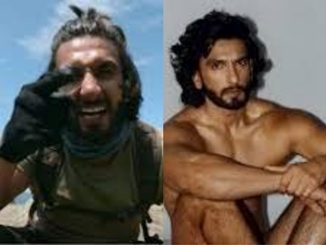 People say that if there is one actor in India who revels in being unconventional (bizarre for some) - be it in dressing or choosing roles - it is Ranveer Singh. And to top it all, he is a livewire with an unending reservoir of energy. Close on the heels of his excellent show in Wild with Bear Grylls on Netflix, Singh is once more in the news for posing nude for Paper magazine.
People say that the photoshoot was done extremely tastefully and Ranveer came across as a person who is not shy of the camera while doing nude photoshoots. His pictures are being loved on the internet. But people agree with Bengali actor and MP Mimi Chakraborty when she says that if the same was done by a female actor, she would have been viciously trolled and maybe would have even received death threats.
People say that society has different rules for males and females. They say that male actors are often given the long rope and can do almost anything they please without receiving flak or censure. But female actors are not spared even if they pose in a revealing dress, let alone nude.
This, people say, is not right. People say that the rules must be the same for both. They argue that if nude photoshoots are done aesthetically, there is nothing wrong and it does not matter if the model is male or female. They say that society must accept this fact. They are glad that being a top actor, Ranveer Singh did the nude photoshoot as it will make it mainstream.