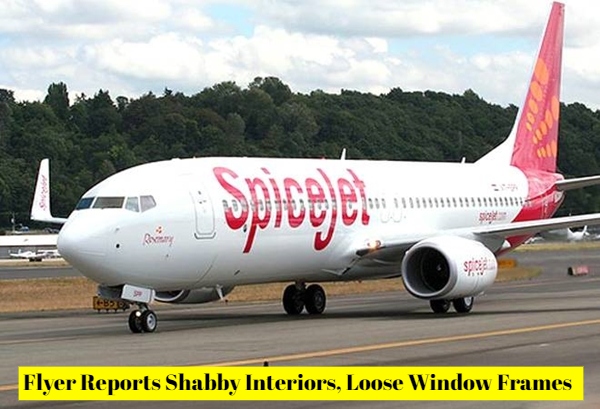 It is regrettable and surprising that in this age of social media, stiff competition, effective regulation and aware customers who do not take things lying down, businesses still try to cut corners. A flyer was so incensed by the quality of the aircraft in which SpiceJet flew him from Bengaluru to Guwahati that he clicked pictures of the damaged and shoddy cabin and posted it on social media, tagging the DGCA. The action was prompt. When the aircraft, a Boeing 737, returned to Bengaluru, DGCA officials conducted a surprise inspection, found the charges to be true and grounded the aircraft.
The passenger found that some cabin panels were broken or missing, a few window frames were loose and many seats were dirty or torn. In 2019 too, a flyer had flagged SpiceJet for flying an aircraft with a broken window temporarily fixed with cello tape. Even in low-cost airlines, this cannot be accepted. Apart from providing a deficient service to the consumer, the airline is also guilty of ignoring safety issues (loose window frames or broken windows). In the instant case, the airline was ordered to fly the aircraft only after repairing the damage to the cabin. SpiceJet carried out the necessary repairs and obtained DGCA clearance to fly the aircraft from April 20.
It is true that airlines are facing problems. Even as the domestic travelling scene was returning to normal after the pandemic, the war in Ukraine sent ATF prices through the roof and flying became costlier. With airlines trying to absorb some of the rise to remain competitive, there is huge stress on the profit margins. But this does not mean that airlines will fly defective aircrafts and cause discomfort to, or even risk the lives of, passengers. The prompt action against SpiceJet will serve as a reminder to other airlines that they need to keep aircrafts, including the interiors, in top condition if they want to retain customers and escape DGCA censure.