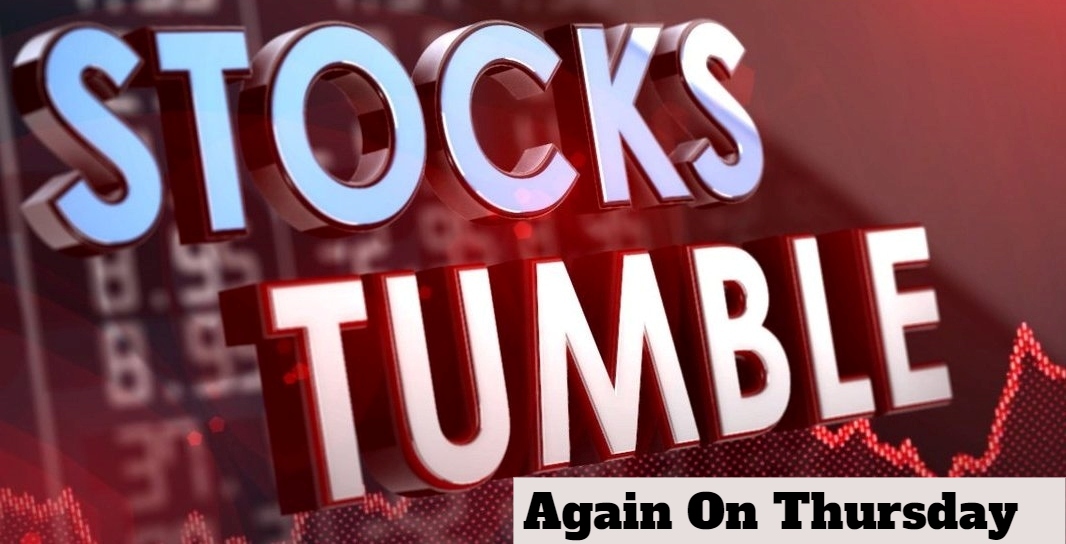 Global cues once again caused the Indian stock market to go weak in the knees and the result was huge losses for the investors. Consequent to the high inflation in the US and hiking of interest rates by the US Fed and the Bank Of England, markets all over the world tumbled on Thursday and the Indian markets followed the lead. Sensex went down by 1046 points to 51496 and Nifty by 331 points to 15360, resulting in a wipe out of Rs5.6 lakh crore investor wealth.
The trading session on Thursday was volatile as the Sensex was down 1700 points from the day's high before it recovered to close at just 1046 points lower than its closing point on Wednesday. But that was enough to take it to its lowest level in 52-weeks. The market is not getting any support from the FIIs which have pulled out nearly Rs 2 lakh crore from Indian markets in 2022 as the US Fed indicated that it would raise rates going forward.
The US markets – S&P 500 and Nasdaq – are already in the bear zone (meaning they are 20% lower than the all-time high). The Indian indices are also in the danger of entering the bear territory as they have slid 17% from the all-time intraday high of 62245 achieved in October 2021. The current meltdown has not even spared the new-age crypto assets as investors have become jittery after stagflation fears in the US.
But experts have advised small investors not to panic and wait as the markets will recover by the end of this year. They have also advised small investors not to make more investments as the bottom has not been reached yet. This is the time to be cautious and not to incur losses by being rash.