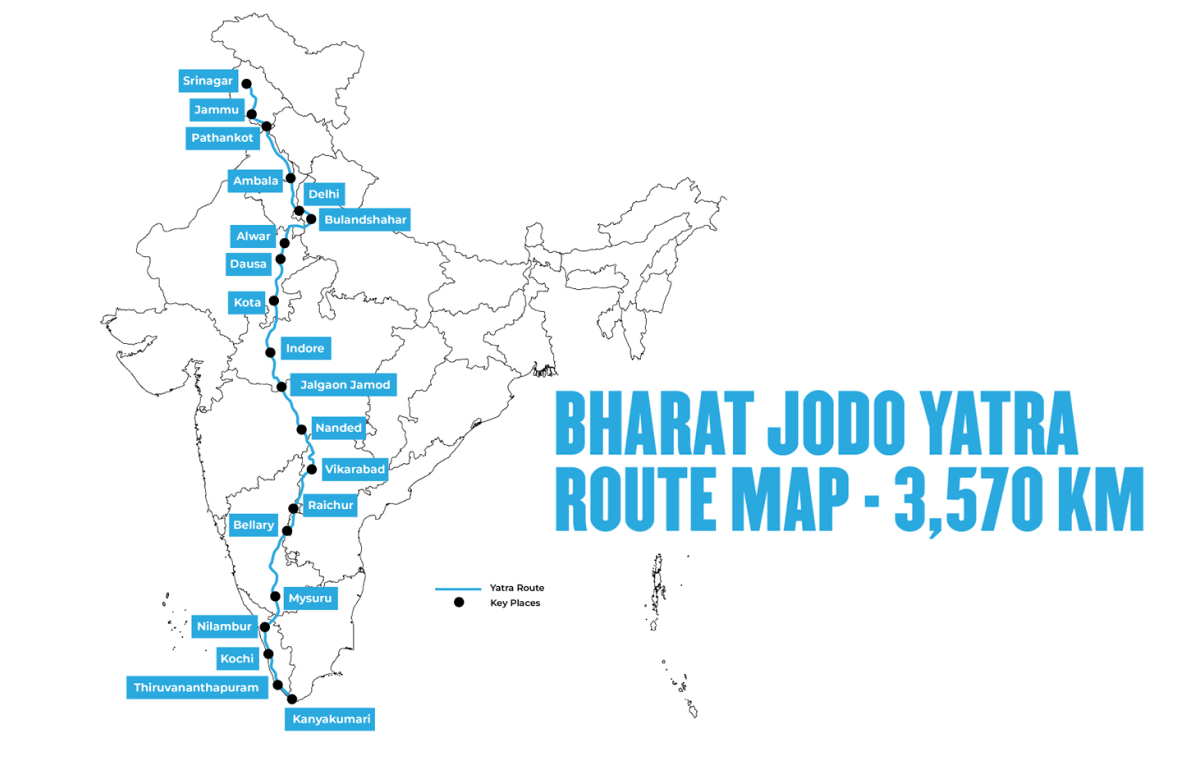 The three-and-a-half month long Bharat Jodo BJY (BJY), which started on September 7 last year and covered 75 districts in 14 states came to an end today with the hoisting of the national flag at Lal Chowk in Srinagar in J&K. From Kanyakumari in Tamil Nadu to Srinagar in J&K, the BJY covered over 3500 kms and allowed Rahul Gandhi the opportunity to connect with people at the grassroots. Although the BJP rubbished the BJY as a tool to correct Rahul Gandhi's image, there is no denying the fact that it drew respectable crowd almost everywhere. That was a proof that despite its electoral reverses, the Congress still retains its all-India infrastructure and a capacity to mobilize people.
Although it is too early to say how much political mileage the Congress has gained or is likely to gain in future as a result of the BJY, it was easily the biggest political walkathon in Independent India and achieved the purpose of mass contact, raising of important issues and providing Rahul Gandhi an opportunity to shed the image of a drawing room politician. After 2014, the Congress was often accused of having thrown in the towel and giving the BJP a free run. But after the BJY, both the Congress and Rahul Gandhi have solid inputs from the ground and must work on them to reorient their response to the BJP. The goodwill generated during the BJY must now be translated into increased vote share and the Congress must work hard for it.
But the Congress knows that it is not enough for it to individually stop the BJP juggernaut. The opposition must be united and this is where the BJY has failed to make an impact. It has done nothing to raise Rahul Gandhi's stock with other opposition leaders. In fact, UP opposition leaders like Akhilesh Yadav of SP, Mayawati of BSP and Jayant Choudhary of RLD gave the BJY a miss in the state. Bihar ally JD(U) also failed to attend the closing ceremony in Srinagar. Both Mamata Banerjee and K Chandrasekhar Rao, who have been separately trying to unite the opposition, have maintained a studious silence on the BJY. Hence, despite the internal jubilation in the Congress party over the success of the BJY, it remains to be seen how much political mileage the party has gained from it.
picture courtesy: bharatjodoyatra.in