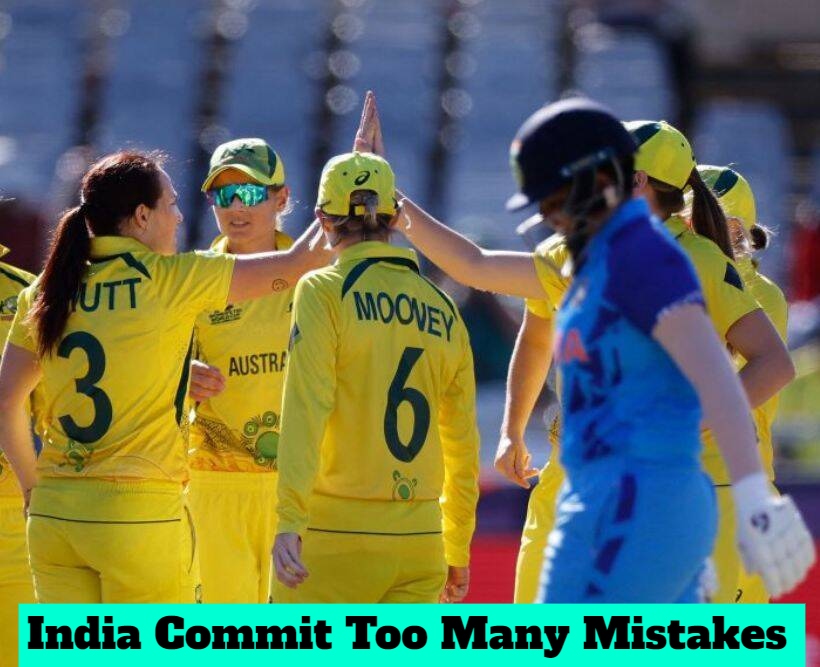 India needed to play exceptionally well to beat the Australians in the semi-finals. But after the Aussies won the toss and decided to bat, the script went awry from the first ball. The usually reliable and highly effective Renuka Thakur did not get purchase from the wicket and was off colour. The Indians bowled badly - the length was off and the bowlers allowed too much width for the Australians to play their shots without fear. Then, the fielding was atrocious and there were fumbles, misfielding and dropped catches which all allowed the Aussies to relieve whatever little pressure was being built after the power play. The normally dependable Richa Ghosh dropped a catch and missed an easy stumping behind the wickets as she fumbled with the ball. Shefali Verma missed a sitter on the boundary. The body language of the Indians was strangely not as if they were playing the semi-final of a major tournament. They did not seem charged enough and seemed to be going through the motions. The Aussies ran up a score of 172 which proved to be 30 runs more than what they should have got if India had bowled better and was sharp in the field.
When India batted, the top order capitulated. Shefali Verma could not get a start and a sluggish Smriti Mandhana was caught plumb in front as she was late in reaching out to the ball. Yashika Bhatia committed suicide in going for a run that was not there. Then, Jemimah Rodrigues and skipper Harmanpreet Kaur (who played the match though there were reports that she might sit out as she was feeling unwell) played some amazing shots to build a partnership of 69 runs which took India to 97 and suddenly the Australians were on the back foot. But Jemimah got out at this stage in trying to force the pace. That set India back. Yet, Kaur and Richa Ghosh continued in the same manner. But Kaur got unfortunately run out (she later said that her bat got stuck in the ground and she could not slide) when the score was 133 and India lost quick wickets thereafter to fall short by just 5 runs.
The Indian batting did not click as a team in this tournament. Strong individual performances need support at the other end and partnerships were very few. The bowling and the fielding were sub-standard except for a couple of bowlers. The Indians do not look fit and have problems in bending and sliding to stop runs. The team management needs to focus on fitness and the fielding and bowling coaches will have to do a lot of work with the players going ahead.