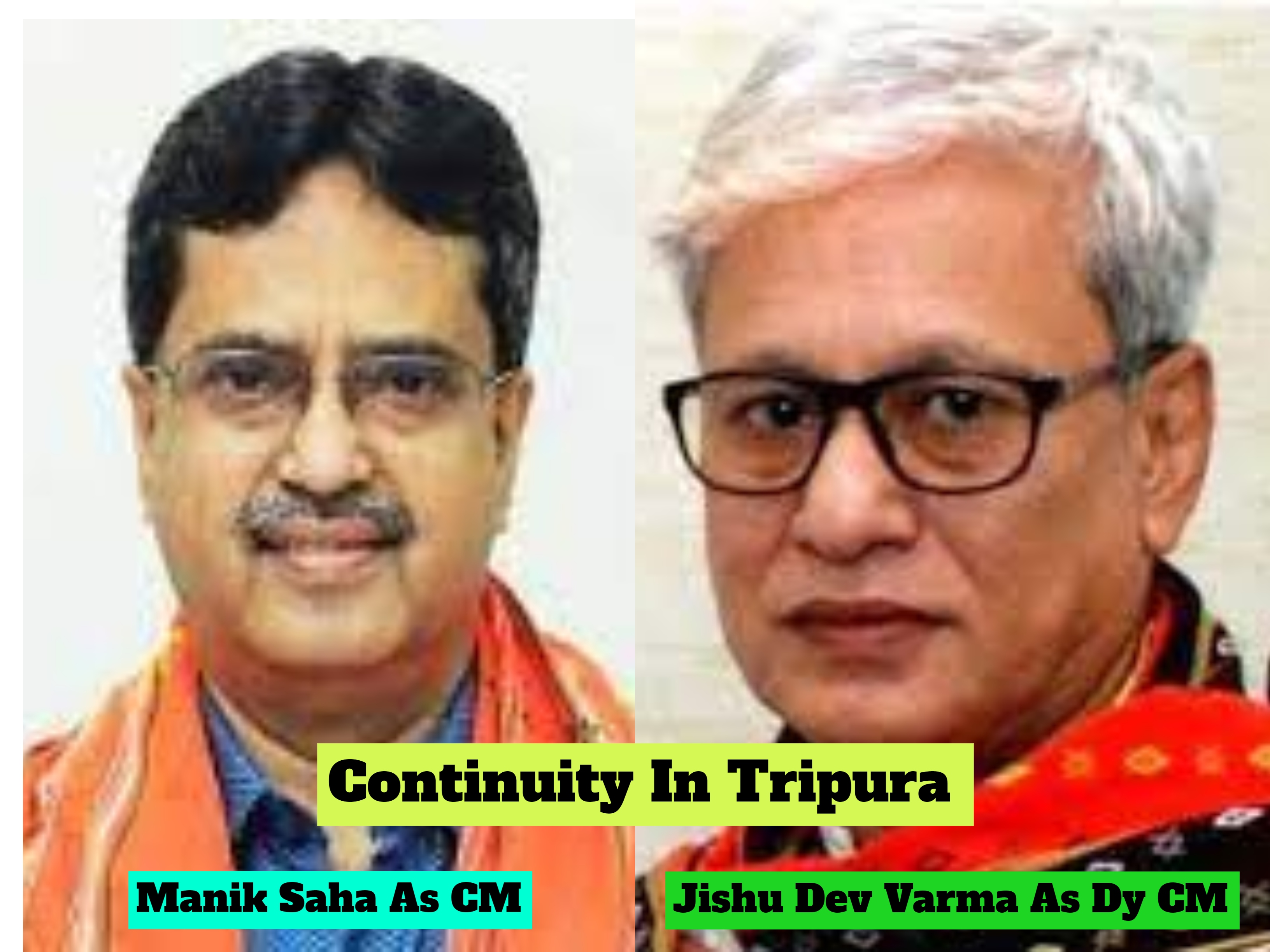 The BJP has maintained continuity in the North-East. After winning in Tripura and Nagaland and choosing to back former ally NPP in Meghalaya, the party has decided not to upset the apple cart. Hence, putting to rest the buzz around firebrand party leader and Union minister of state for social justice & empowerment Pratima Bhoumik's elevation as chief minister of Tripura, the party decided that Manik Saha will continue in the top post. Also, going against party tradition (first seen recently when Pushkar Singh Dhami was retained as Uttarakhand chief minister despite losing his seat in the elections) of not giving ministerial berths to those who lose, the party is likely to retain Jishnu Dev Varma of the IPFT, who lost the elections, as his deputy.
Manik Saha's team got 1-3 in the elections as only Saha won his seat by a thin margin and Dev Verma and state BJP president Rajib Bhattacharjee lost. This had strengthened the hands of the Pratima Bhoumik camp which saw an opportunity to press for her elevation. But obviously, the BJP high command, already busy in keeping several factions in the state unit happy after Biplab Kumar Deb was removed as chief minister last year, did not want the Manik Saha and Biplab Deb camps to join hands in the event Bhoumik was elevated. That could have been disastrous for the party. Hence, it has gone for continuity. But Bhoumik knows her time will come, especially after wresting a seat from the CPM in its erstwhile stronghold.
With the Tipra Motha debuting strongly in these elections and BJP ally IPFT losing support among the indigenous communities, renewed factionalism in the state unit is going to cost the BJP dearly. Although the tribal vote is important only in 20-odd seats, with the royal scion Pradyot Manik Deb Barma heading the party its appeal can become broad-based if the BJP does not present a united face before the electorate. It is clear from the results of these elections that the Tipra Motha has wrested seats from both the BJP and its ally IPFT and the CPM. Hence, the BJP will have to be on guard and that is why it has given Manik Saha another term and is likely to keep Jishnu Dev Varma as his deputy.